Gutter Safety

•

New Home Construction

•

Gutters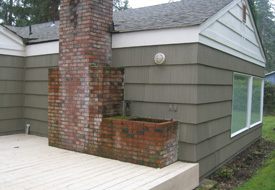 You should never try to repair or install your own gutters.
Let the professionals at JS Gutters. do it for you.
After all, one fall and hospital visit, and you really haven't saved a dime. Trying to save a buck on gutters isn't worth the risk. Working on gutters is dangerous and requires a solid knowledge of gutter safety, as well as some specialized safety equipment.
Our gutter technicians practice strict gutter safety guidelines that are designed to keep everyone safe during a job.
We wear and use the right gear and tools.
Gutter technicians wear harness when working above ten feet and always use proper footwear. Rubber soled shoes are worn to reduce slipping.
Practicing gutter safety reduces the risk of falls and other accidents. You can count on safe and reliable gutter services from JS Gutters.
Gutter technicians practice gutter safety guidelines
Wear proper gear to work on your gutters
Rubber soled shoes to reduce slipping & avoid falls
Protects you from liability

Trained in the latest gutter safety techniques
Gutter Safety and New Home Construction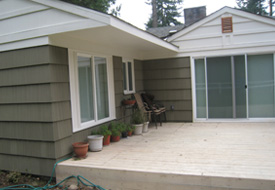 On a new construction job site, JS Gutters understands how costly not having the correct fall protection gear, or not using it in compliance, can be.
When you hire JS Gutters, you are getting a subcontractor that understands how to keep it's employees safe and in compliance. Our team is efficient, safe and cooperative and we'll follow any additional safety guidelines you require on your job site techniques.
No safety violations
We wear harnesses above ten feet
Ladder safety to reduce fall risk
Experienced gutter technicians
Efficient, safe and cooperative
Jobs are completed on-time and on budget

We follow all jobsite rules and regulations