Redmond Downspouts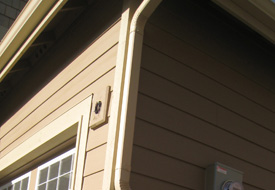 To maintain the structural integrity and value of your home, you need to ensure that the downspouts of your home are in good condition. Rusted or damaged downspouts will not channel the rainwater away efficiently leaving stain marks on the exterior and causing damage to your property.
JS Gutters is a reputable company that offers quality downspout installation services for Redmond, WA residents.
Being an established and experienced company, we offer the following types of downspouts in various sizes:
Rounded
Rectangular corrugated
Smooth round
Rain chains
You can rely on us for the professional installation of downspouts of all types and sizes in Redmond. We have a large selection of downspouts that will enable you to choose the best downspouts for your home. We will work closely with you so you choose the appropriate downspouts size and style for your home for efficient rainwater drainage.
Redmond Downspout Drainage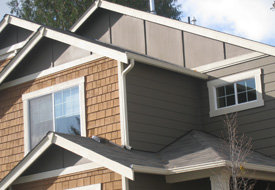 It is essential to ensure that the type of downspout drainage that you choose for your home is appropriate and will channel the water away from your home. You should choose professionals that have enough experience to install different downspout drainage systems correctly.
We have been offering downspout drainage for Redmond homeowners for a long time. When you choose us for downspout drainage, we will ensure that the installed downspout drain lines:
Are attached securely to the gutters
Match the existing exteriors
Drain away the water properly
With us as the company offering you downspout drainage installation, you need not worry. We will make sure that the downspout drainage system is the correct one for your home, offering your foundation the protection needed.
Downspout Installation Down To A Science in Redmond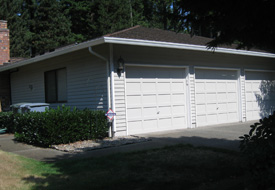 With the number of companies offering downspout installation services in Redmond, choosing the best one can be a difficult task. You should choose us for downspout installation services in Redmond, as we:
Are experienced
Have a skilled workforce
Use the best quality materials
Offer competitive pricing
As we specialize in downspout installation, we know how to create downspouts that will exactly meet your needs, add to the value of your property, and are affordable. Add to that the best in customer service and you have a winning combination!
Call JS Gutters at (253) 220-6970 when you are ready to install downspouts on your Redmond property. We are here to help!