Lake Stevens Gutters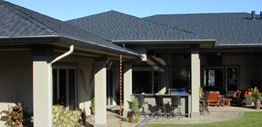 Talking about gutters, the first thing that comes to mind is cleaning and maintenance. If it is not done properly and in time, it can cause serious damage to one's property. Lake Stevens, WA property owners can get help for their gutters because there is a firm named JS Gutters that has years of experience in gutter cleaning, repair, and seamless gutters gutter installation services.
Our firm has been responsibly installing gutters for residential as well as commercial owners for more than 30 years now. There are numerous clients who have vouched for our excellent experience with them.
The materials used are of superior quality and gutter installation is done using state of the art equipment. For timely and professional gutter cleaning, repair, and seamless gutters gutter installation services in Lake Stevens, you can hire the services of this reputed firm.
Lake Stevens Seamless Gutters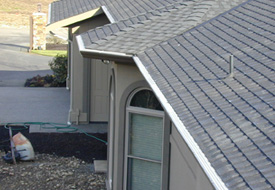 Seamless gutters, as the name suggests, is a modern technique of constructing gutters which are made with a single roll of aluminum. Companies undertaking this service ensure that inspection prior to installation is done so that the roll is cut to perfect size.
Since seamless gutters do not have any joints, there can be a guarantee for absolutely no leakage and clogs. Seamless gutters gutter installation in Lake Stevens is increasingly popular as they do not get in the way of the beauty of the residential or commercial properties.
Seamless gutters help in warping, which if left unattended can lead to serious damage due to the moisture content. One needs to be careful while choosing a vendor for seamless gutters gutter installation and confirm the following points before going ahead:
Chosen vendor is a licensed and reputed firm
Vendor has all the perfect measurements well in advance of the installation
Material used is cut at the construction site to ensure perfect fitting
Cutting is done using high-end machines and experienced professionals
Lake Stevens Gutter Installation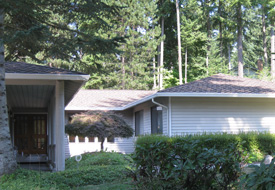 Seamless gutters gutter installation in Lake Stevens is a professional service provided by JS Gutters. Apart from installation,we also undertake repair services and provide a guarantee for the service at economical rates.
Gutter installation and repair services have to be attended to by highly skilled professionals who have been trained intensively to make sure that every service, whether gutter cleaning, repairing or seamless gutters gutter installation, is done professionally at all times. Residents of Lake Stevens can get the best service from the company that has been with them for the last 30 years – JS Gutters.