Federal Way Gutters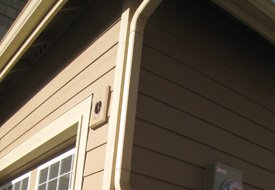 As part of your Federal Way, WA residential or commercial building maintenance, it is essential to keep your gutters clean. The best time to do this is before winter sets in, as during the cold season, your gutters can easily become clogged with ice and leaves, damaging your gutters.
Some issues you may develop in improperly maintained gutters include:
Debris weighing down your gutters
Misaligned gutters failing to let water flow toward the downspout
Gutters bending from a build-up of ice and snow
Damaged or even broken brackets
Loose nails & loose gutters
If your gutters have reached the point of being clogged already, you should call professionals to clean them. JS Gutters. has been serving the Federal Way area and taking care of both commercial and residential gutter installation, maintenance, and repair since our founding in 1978.
We have all of the products and services necessary for maintaining your Federal Way residential and commercial traditional or seamless gutters.
Federal Way Seamless Gutters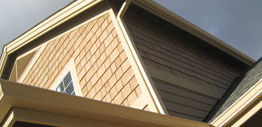 Whether you are building a new residential or commercial property in Federal Way and need gutter installation, or you are seeking to replace your existing gutters with seamless gutters, we have everything you need.
If you have an older property, you could always opt for seamless gutters for your gutter installation. The gutters on older and traditional homes require extra care when they are being dealt with.
Environmental exposure over time makes older gutters vulnerable to rust and rotting. When maintaining these gutters, extra care must be taken to be certain that all remnants of moisture and blockages are removed from the joints and seams.
The best option is to have a new gutter installation, replacing these old types with seamless gutters. There are many benefits to having seamless gutters for your gutter installation and replacement construction services in Federal Way. Common benefits include:
Customizing your home with seamless gutters of your choice
Seamless gutters have a single piece design that provides overall perfection
Stronger, more durable construction with aluminum gutters
Using aluminum gutters for your gutter installation ensures that rusting will not happen
Federal Way Gutter Installation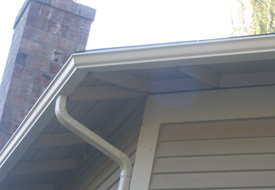 When your Federal Way property has a need for gutter installation, repair, or replacement, our seamless gutters are the way to go. We have been providing world class service to the Federal Way area for decades. We do this at an affordable rate when compared with other gutter installation companies that also offer seamless gutter services in Federal Way.
Contact us for all of your seamless gutters and gutter installation needs, including:
New seamless gutter installation
Replacement of missing or broken sections of your gutters
Replacing older styles of gutters with seamless gutters
Commercial and residential gutter installation
Free estimates for your Federal Way construction project