Snoqualmie Downspouts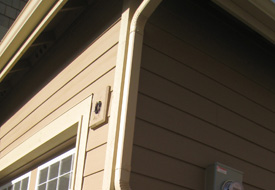 If there are water marks on the exterior of your home chances are there are no downspouts installed. Downspouts channels the rainwater that collects on the roof of the homes to the right area.
When well connected with the gutters, they keep the water away from the foundation, keeping the home structurally safe. JS Gutters is your local connection that offers quality services installing downspouts on your Snoqualmie, WA home.
Being an established and experienced company, we provide the following services related to downspouts:
Installation
Repair
Maintenance
If you do not know the right type of downspouts for your home in Snoqualmie, we will help you. As we deal with all types of downspouts and downspouts sizes, we can help you choose the best ones that suit your budget and blend with the exterior of your home.
Snoqualmie Downspout Drainage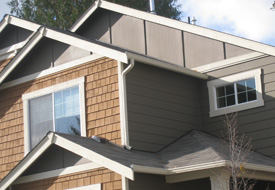 If the downspouts on your home are not draining properly, water can accumulate around the foundation, causing damage or allowing water into your basement or crawl space. Proper downspout drainage ensures water channels water away from the foundation and prevents costly structural problems.
Let us help you develop a downspout drainage plan for your Snoqualmie home. Our staff has the knowledge and experience to create a downspout drainage solution that will channel rainwater away from your home.
Below are some of the signs that you have downspout drainage problems:
Standing water after a heavy rainfall
Foundation damage
Water in the basement or crawlspace
Snoqualmie Downspout Installation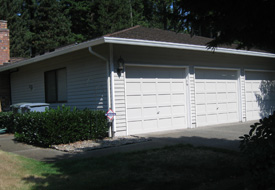 With the number of companies offering downspout installation services in Snoqualmie, choosing the best one can be difficult. Nevertheless, choosing the best company for downspout installation becomes easy when you consider the following factors:
Years of experience
Having a skilled workforce
Knowledge of latest installation techniques
We are the ideal company to choose for downspout installation services in Snoqualmie as we possess all these qualities. We work closely with you, helping you pick just the right downspout drainage system for your home the will meet your budget and look good on your home. We do all this with the best customer service in the area.
Call JS Gutters at (253) 220-6970 when you are ready to install downspouts and downspout drainage on your Snoqualmie home. You will be glad you did!