Puyallup Downspouts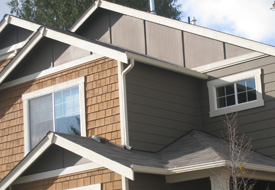 Water is essential for living but water can also cause a lot of damage. When rain water does not drain away from your home properly it threatens the structural integrity of your home. Downspouts correctly installed are your answer.
Rainwater that collects in the gutters needs a channel through which to flow down safely away from the building. This is exactly what is offered by downspouts.At JS Gutters, we provide drainage solutions using downspouts for Puyallup, WA homes.
With world-class solutions at affordable prices, we ensure that everyone can easily have quality downspout installation services for their homes. Call us today to install a downspout drainage system on your Puyallup home.
We offer the right downspout installation solutions that provide the following benefits:
Maintains strength of the building
Increases home market value
Mitigates rainwater accumulation
Prevents water damage to basements or crawlspaces
Puyallup Downspout Drainage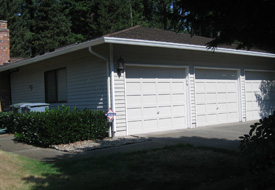 Do you wish to maintain your home in an excellent condition and enhance its market value? Fixing some drainage issues with the installation of downspouts could be an effective means of doing so. A proper downspout drainage system in Puyallup homes boosts their resale value by preserving their structural integrity and exterior appeal.
We provide the right solutions for downspout installation that will accentuate the beauty and strength of your property. We ensure:
Effective design of downspouts for your property
Budget-friendly downspout drainage solutions
Customized designs for downspouts to ensure maximum efficiency
Well-trained professionals handling downspout installation
Puyallup Downspout Installation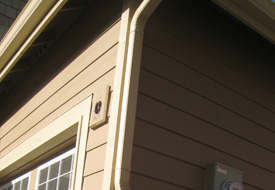 What could be the biggest nightmare for a property owner? A home that has been damaged by rain water accumulation. We install downspouts and develop downspout drainage systems to protect your investment in your home from rainwater.
We guide you through the proper downspout design, downspout fabrication, and downspout installation to ensure your Puyallup property is safe from:
Water damage and structural weakening
Becoming breeding grounds for pests
Mold growth
Declining market value
Our specialized downspout installation services in Puyallup are delivered by a team of expert professionals. We have achieved our excellent reputation by providing customized downspout drainage solutions to suit the requirements and budget of our clients.
Planning to install downspouts on your Puyallup property? Contact JS Gutters at (253) 220-6970 to learn more about the downspout drainage solutions we offer.