Covington Downspouts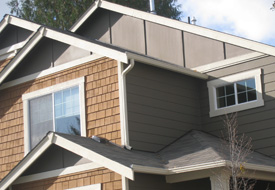 Water damage to the exterior of your home is normally caused because there are no downspouts on the house. You should consider installing downspouts as they are an essential component of the guttering system protecting your home.
Downspouts are vertical, pipe-like components attached to the gutters, which redirect water to a designated drainage area. A house without downspouts is at higher risk to experience water damage compared to houses that have proper downspouts installed. Downspouts help to:
Improve the lifespan of your roof
Prevent water damage to your foundation
Add to the market value of your home
JS Gutters has a wide selection of downspouts for Covington, WA homeowners. Our selection of downspouts is available in various styles and shapes to suit any need and preference. We have a team of friendly and knowledgeable professionals who can assist you in choosing the right downspouts for your Covington home.
Covington Downspout Drainage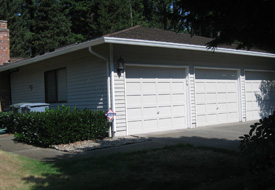 Faulty downspouts can cause big problems for homeowners. If the downspouts on your home are not draining properly, water will accumulate around the foundation, causing it to deteriorate. Proper downspout drainage ensures water channels water away from the foundation and prevents costly structural problems.
Let us help you develop a downspout drainage plan. Our technicians have the knowledge and experience to create a downspout drainage solution that effectively channels rainwater away from your Covington home.
Below are some of the signs that you may be experiencing downspout drainage problems:
Standing water 24 hours after heavy rainfall
Structural damage related to moisture problems
Water intrusion into the basement or crawlspace
Having the right downspout drainage is essential in preserving the overall condition of your home.
Covington Downspout Installation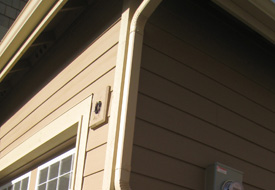 Downspout installation is a job best left to the experts. It takes the right skills and training to ensure the downspout installation work is done safely and correctly.
We are your trusted partner for designing and installing downspouts in your Covington home. Our professionals provide a custom downspout installation that suits the unique needs of your home. Because of our honest and straightforward approach, we are able to provide you with the right downspout installation at just the right prices.
Here are the reasons why you should consider hiring us for downspout installation in Covington:
We use the highest quality materials
Our prices are very competitive
Excellent workmanship
Call JS Gutters at (253) 220-6970 to discuss your next downspout installation project in Covington.