Gutters for Fidalgo Island Residential and Commercial Applications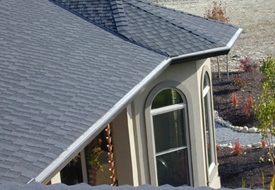 When it comes to maintaining a home, one of the most important aspects is maintaining the drainage system.  An essential part of this drainage is the gutters.  Gutters in Fidalgo Island, WA are instrumental in making sure that the water and ice gets directed elsewhere rather than the foundation.
This helps protect the home from damage.  There are many reasons why the maintenance of gutters in Fidalgo Island is very important:
Ensures constant direction of water from gutters to the sumps
Lesser blockage caused by withering leaves and twigs
No formation of black and green algae detrimental to the gutters
Longevity of the gutters in Fidalgo Island increases with maintenance
The quality of the water diverted remains good if the gutters are clean
However, the maintenance of gutters is not an easy job as it requires proper equipment both for effective cleaning and safety reasons.  This is where professional cleaning, repair, seamless gutters and gutter installation services like JS Gutters can play a very crucial role.  The reason why our professional gutter cleaning service is preferable is because of our experience of more than 30 years now.
Seamless Gutters for Replacement or New Construction in Fidalgo Island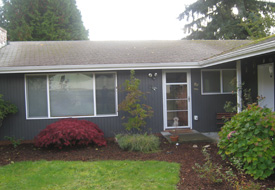 One of the main reasons for the popularity of JS Gutters in Fidalgo Island has been the use of seamless gutters for gutter installation.  These gutters are different in the sense that they do not have a seam.  This allows them to direct the water better and is even able to ensure that blockage due to leaves is less.
Growth of algae and other microorganisms can be cleaned effectively using these seamless gutters for gutter installation in Fidalgo Island.
Gutter Installation and Repair Services for Fidalgo Island Residents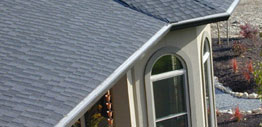 A lot of new homes require seamless gutters for gutter installation in Fidalgo Island and older homes doing renovations can also benefit from them.  Going to JS Gutters can be the best option.  There are many reasons for this.
First, JS Gutters has the best staff.  They are highly skilled and trained to carry out cleaning, repair, seamless gutters and gutter installation service with great efficiency.
Furthermore,we are extremely affordable compared to other service providers in the market today, which has allowed us to create a large customer base.  Another aspect of seamless gutters gutter installation in Fidalgo Island by JS Gutters is that we are able to handle almost any type of gutter related problem with impeccable effectiveness.