Bellevue Copper Gutters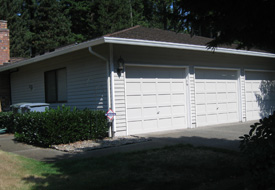 Rain gutters, regardless of the type, are more than functional necessity nowadays. JS Gutters offers a wide range of services including copper gutters installation in Bellevue, WA. We have an expert team that takes care of all your needs associated with your gutter system.
Copper gutters cost more than other gutter systems due to their various benefits and beautiful materials, but they're very much worth it. Copper rain gutters require the least maintenance and offer unique and attractive looks. We ensure timely services and get the gutters installed in the best way.
Our copper gutters technicians in Bellevue are:
Responsible and loyal
Experienced
Trusted by our customers
Timely
Honest and educated
You can call us for any of your gutter needs in the area, even if you don't want copper gutters.
Bellevue Copper Rain Gutters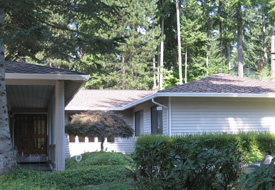 The key purpose off copper rain gutters is to drain the roof area of water. However, for copper rain gutters to work efficiently, they need to be placed in the correct manner. Our team of copper rain gutters experts in Bellevue is trained extensively to ensure their proper and efficient installation.
We have the best set of skilled workers undertaking your gutter project. Copper gutters cost is comparatively higher than aluminum gutters because of the materials, but it enhances the curb appeal of your home.
For the best results, you should make sure that the professionals who perform the gutter installation:
Install copper downspouts and brackets
Properly place gutter covers
Clean up the job site before leaving
You should check these elements if you want to get optimum benefits of gutter installation. We ensure you quick and timely services, which is only possible due to our vast experience in this field.
Bellevue Copper Gutters Cost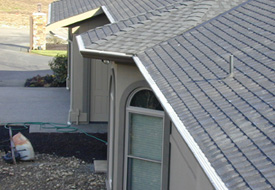 For many property owners, the biggest benefit of copper gutters is that they do not need to be painted. We can save you some copper gutters cost in Bellevue with the help of our loyal advice.
We are experienced in the field of gutter installation, repairs and maintenance. Choosing the right company can benefit you and save your extra copper gutters cost if done properly. Some questions that you should ask your potential company include:
Are your gutters seamless?
Which copper gutters are right for me?
What's your experience?
Do you have a copper gutters cost quote?
When will the project be completed?
Call JS Gutters at (253) 220-6970 to get the best copper rain gutters in Bellevue. Copper gutters cost next to nothing to maintain!