Burien Copper Gutters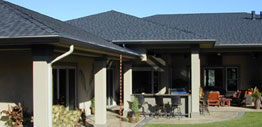 JS Gutters was founded in 1978 by Jim, and it has become one of the most renowned names in the area for copper rain gutters ever since. We are the one stop shop for any of your gutter needs. When it comes to copper rain gutters in Burien, WA area, JS is the best choice for you.
Our services not only include gutters but rain barrels, rain chains, downspouts, drain boxes and others as well. For those of you who own a home or building where you need copper gutters in Burien area, call us as we provide copper rain gutters service and exact cost estimates.
You should choose us because we have:
Top-notch customer service
Safest and the highest quality products
Affordable prices
Dedicated employees
Do not hesitate to call us for copper rain gutters services.
Burien Copper Rain Gutters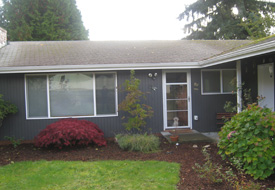 When it comes to copper rain gutters in the Burien area, our quality is hard to beat. Copper rain gutters last in extreme cold and hot weather and don't weaken under extreme weather. They come in a variety of shapes and styles, gives a customized look to your home and last for more than eighty years without any rust or rot.
Our copper gutters cost is affordable while giving you a high-quality product.We are known for:
Being a licensed, bonded and insured company
Ability to meet deadlines
Professional installers
If you're interested in a new installation or upgrading your home with copper gutter installation, we are the local experts you need. We can provide you with a custom copper gutter installation that gives your home a beautiful appearance. Do not hesitate to call for an estimate for copper gutters for your home or office.
Burien Copper Gutters Cost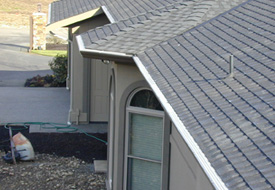 When it comes to copper gutters cost in the Burien area, we give you exact estimates on a product that will require minimum maintenance, will last for more than 80 years, and which will enhance the exterior look of your home for years to come.
Our services include installing gutters, copper downspouts, and copper half round gutters, copper rain chains and much more. Our highly professional and experienced estimating team will provide copper gutters cost per foot.
Our technicians are the best in the area because they offer:
Honesty
Professionalism
Services on all types of gutters
Helpful advice
Call JS Gutters at (253) 220-6970 to get started on copper gutter installation for your home. We offer free estimates on all our gutter services.