Kirkland Downspouts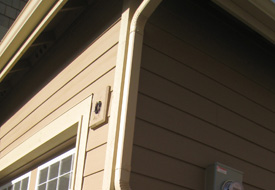 The rainy season can prove to be very irksome if the downspouts of your home are not in the right condition to drain the water away from the foundation of your home. Downspouts need to be installed properly and in excellent working condition to do their job correctly.
JS Gutters is your local source that offers quality services for the installation and repairs of downspouts for Kirkland, WA residents.
Being a reliable company, we provide downspouts in Kirkland that are:
Decorative and beautiful
Of the same size as the gutters
High quality
Attached securely
You can trust our skilled and trained technicians for a thorough and effective job installing the right downspout drainage system for your home. As we are experts in installing downspouts, you need not worry. We have years of experience in installing downspouts of all sizes and configurations to ensure you have the proper drainage for your home.
Kirkland Downspout Drainage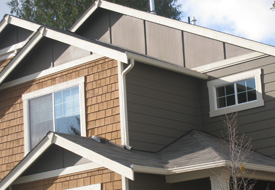 Ensuring proper rainwater drainage is essential to protect your homes foundation and its value. If the downspout drainage is not properly installed, the water will leave stain marks on the exterior of your home or cause foundation damage decreasing the value of the home.
You must choose professionals to install the right downspout drainage system. We have been offering services for installing downspouts drain lines and downspout drainage systems for Kirkland residents for a long time.
You can trust us to install downspouts and downspout drainage systems correctly because we use the best:
Techniques
Materials
Workforce
Equipment
With us as the company offering installation services for downspouts, you need not worry.
Kirkland Downspout Installation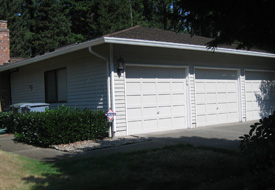 There might be several companies offering downspout installation services in Kirkland. However, to ensure that you are getting the best services from professionals, you need to research.
You should consider the following factors when choosing the company to handle your downspout installation:
Years of experience
Has a skilled workforce
Uses quality equipment
Affordable pricing
You can choose us for downspout installation in Kirkland as we offer you all of these qualities.
If you are considering installing downspouts, and you want the assistance of a reliable company that has worked with Kirkland residents for a long time call JS Gutters at (253) 220-6970. We look forward to talking with you!