Issaquah Downspouts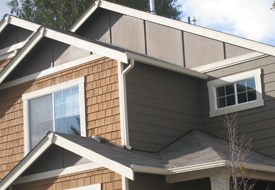 If you want to maintain the exterior beauty and structural integrity of your home, you must have downspouts installed. Downspouts keep water away from the foundation of your house, keeping it stable.
JS Gutters is the area's premier company offering high quality downspout services for Issaquah, WA residents. Being a reliable company, we offer a host of downspout services.
We carry all types and configurations of downspouts that include:
Rounded
Corrugated
Rectangular
Our vast selection of colors and shapes of downspouts allows you to choose exactly the look you want for the exterior of your home. A quality downspout installation adds to the aesthetics and value of your Issaquah home. Whenever you need help in installing downspouts, you can call us. Proper downspout drainage will keep your home safe from water damage.
Issaquah Downspout Drainage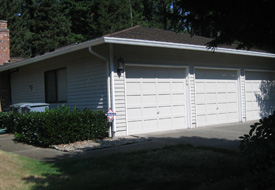 Downspouts, when attached properly with the gutters, ensure that any excess water is channeled away from the home. You should choose professionals to install your downspout drainage system. We will come to your home and evaluate the property, giving you options for the best downspout drainage system that fits your budget and needs.
When we come to install downspouts in your Issaquah home we arrive with:
Experienced workforce
The right equipment
Knowledge of latest installation techniques
You can rely on our skilled and trained technicians for the thorough and efficient installation of the downspouts you need. We provide you with the right solutions, the best in customer service and very affordable prices when you let us install your downspout drainage system.
Issaquah Downspout Installation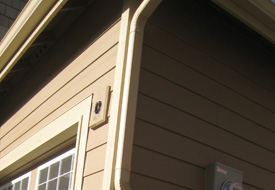 There might be several companies offering downspout installation services in Issaquah. However, if you research and compare the features and services of various companies, you will find we are the right choice for your downspout installation.
We provide you with the peace of mind you have chosen the best company because of our:
Reliability
Professionalism
Reputation
Pricing
We know that properly functioning downspouts play a critical role in protecting your property. You can count on us to perform an excellent downspout installation job. We are experienced and knowledgeable and will help you no matter how big or small the project. If you are searching for the right company to install new downspouts for your home, search no more.
Feel free to call JS Gutters at (253) 220-6970 for your downspout drainage system in Issaquah.