Edmonds Copper Gutters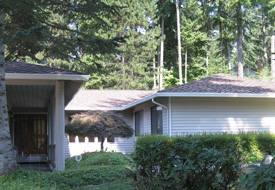 JS Gutters is the leading installer of copper rain gutters in the Edmonds, WA area. Look no further than us if you are interested in getting a gutter system that gives your home a:
Distinct personality
Sophisticated curb appeal
Increased market value
A majority of people opt for aluminum rain gutters primarily because these are quite cheaper than what copper gutters cost per foot. However, many discerning property owners recognize copper gutters benefits and realize that investing in these would be money well-spent. We are happy to cater to such people.
Give us a call to schedule copper rain gutters installation in your home if you too want to uplift its exterior look while protecting it against rainwater damage with a high-performing gutter system that does not rot or rust and lasts up to 80 years and more. Are you wondering about the copper gutters cost for your Edmonds home? Get a free and accurate estimate from us.
Edmonds Copper Rain Gutters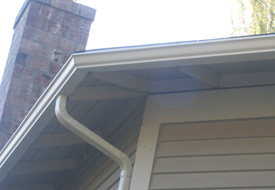 The use of copper rain gutters is not new. It goes back several centuries. Many historic homes have been found to have copper guttering and copper downspouts or rain chains. Moreover, the material continues to be quite popular even today for rain gutters installation.
We offer customized services for copper rain gutters in the Edmonds area. The gutters are available in many designs. We offer copper half-round gutters as well as gutters in rectangular styles. All our copper rain gutters are:
Skillfully crafted
Securely installed
Built for exceptional efficiency and durability
Our company strives to offer competitive rates, so that maximum number of people find the copper gutters cost affordable. This allows them to indulge in their dream of having these elegant gutters add beautiful architectural detail to their home.
Edmonds Copper Gutters Cost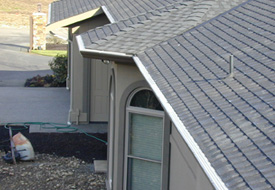 In business since 1978, we have long experience in installing copper guttering along with accessories such as copper hopper, copper rain chain, and copper downpipe.
We go all out to ensure that the copper gutters cost borne by our Edmonds customers proves to be a worthwhile and thoroughly satisfying investment. Made from top-quality materials, our copper gutters cost almost nothing to maintain.
Choosing us for copper guttering installation is also a wise decision because our technicians:
Are courteously
Work fast
Take pride in doing an error-free job
Leave the job site undamaged and cleaned up
Call JS Gutters at (253) 220-6970 if you are planning to install copper rain gutters in your Edmonds area home.