SeaTac Copper Gutters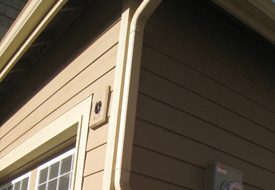 When you start building or remodeling a house, you want to use the best products but keep the overall cost low. That is why we recommend copper gutters! As gutters are part of the foundation of the house, selecting the right ones is important.
Copper gutters are the best and most durable option in gutter choices. JS Gutters is a company which installs copper gutters in the SeaTac, WA area. We have been in the gutter business since 1978 and provide high-quality copper gutters at competitive prices.
We are a family owned business which provides only high-quality products. When you are looking for a company to install copper gutters in your SeaTac home, get in touch with us.
Here are some copper gutters benefits:
They are very durable
Do not harm the environment
The system is very long lasting
Provides a rustic look
SeaTac Copper Rain Gutters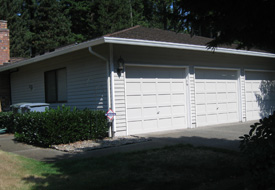 Copper rain gutters are quite durable and are perfect for areas with heavy rainfall. With rain and other environmental factors, most gutters can become corroded or damaged.
But on the other hand, copper rain gutters are made of an element that does not rust or corrode. Copper rain gutters also prevent the growth of fungi and algae.
You no longer have to worry about clogged gutters when you choose copper rain gutters. To learn more about copper rain gutters, their properties, and their cost, give us a call. We provide quality copper rain gutters installation for the SeaTac area property owners.
Why you should choose us to install copper rain gutters in your SeaTac home:
Only use high-quality products
Years of experience
Highly skilled professionals
Customer satisfaction guaranteed
SeaTac Copper Gutters Cost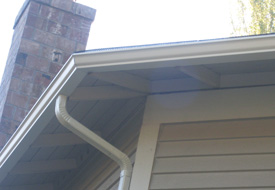 For most people, the copper gutters cost is attractive since it is affordable. When it comes to copper gutters vs. aluminum gutters, most people choose aluminum because the cost of installation is cheaper.
At the end of the day no matter what the copper gutters cost is, it is important to remember that copper gutters have a lifespan of over 80 years. Copper gutters require less maintenance than aluminum gutters. Consider the copper gutters cost an investment, not an expense.
Call us to find out the copper gutters cost for your SeaTac area home. Apart from installing gutters, we also provide services such as:
Gutter repair
Gutter covers
Rain chains
Rain barrels
For the best copper gutters in the SeaTac area, rely on the services of JS Gutters. Call us at (253) 220-6970.