Mount Vernon Gutters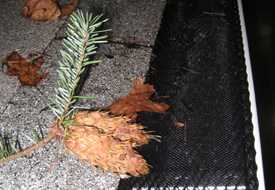 Gutters are an investment for any property owner, whether it is a commercial or residential one. They protect the roofs, sidings and the foundations of every property so that damage caused by water does not compromise it.
This is why it is so important to maintain one's gutters. Cleaning and repairs need to be regularly done so that the gutters do not get worn and damaged by debris that accumulates over time.
Professional services for gutters in Mount Vernon, WA are the best option for any job that involves gutters. Many home-owners attempt cleaning and repairing this important part of a property on their own and more times than not, they end up damaging the gutters.
For cleaning, repairing and seamless gutters gutter installation, it is always important to call the best company available.
While hiring a seamless gutters gutter installation service:
Check licenses
Check credentials
Compare prices
Talk to references
Talk about post job warranty
Mount Vernon Seamless Gutters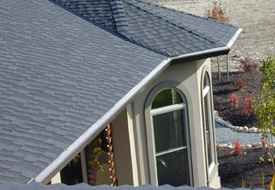 Seamless gutters for gutter installation are a popular choice for homeowners. They come with many advantages that other gutters cannot provide. The first advantage is that they are made stronger because the aluminum is thicker and this is a great benefit when the downpour of rains gets heavy.
They are maintenance-free and can be custom-fitted to suit any type of property. There are no leaks to worry about as there are no joints except in the corners and areas where the downspouts are located. As you can see, seamless gutters for gutter installation in Mount Vernon is a great choice for your property if you need to have your current ones replaced or installed in a new property.
If you are considering seamless gutters for gutter installation in Mount Vernon, it is best to hire the services of a professional. Guttering a property is the first step to making sure its foundation and structure is not damaged and this is exactly why it needs to be done in a proper manner.
Seamless gutters for gutter installation also need proper measurements before they are installed and this is another important reason why a company that deals with gutters needs to be called in. It may cost a little more than doing it on your own, but making sure that your property is properly guttered and protected is better than having to make repairs or re-installation after a short period of time.
Mount Vernon Gutter Installation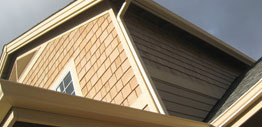 For the best seamless gutters and gutter installation services in Mount Vernon, JS Gutters is the best company to call on. We have been providing excellent and reliable seamless gutters and gutter installation services since 1978.
To date, we still maintains our tradition of providing customers with high-quality products and services at an affordable price. Many commercial and residential property owners have stayed loyal to JS Gutters for its reliability and efficiency.
JS Gutters offers seamless gutters and gutter installation in Mount Vernon and a range of other services, such as gutter cleaning and maintenance as well as repairs. If you are looking for a company to take care of your guttering requirements, there is no company that is better than this one. Our ready team of experts will take care of every step of the guttering project you have in mind, so call us now to get the job done right!