North Bend Downspouts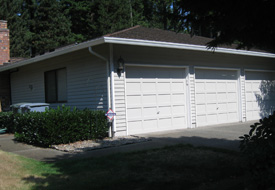 The weather can be unpredictable and you want to protect your home free from any water leaks. To effectively manage rainwater, consider installing downspouts on your North Bend, WA home.
Let JS Gutters help you keep your home protected from the damaging effects of water with quality downspouts. We are a premier downspout installation company serving North Bend and its surrounding areas. We specialize in designing and installing downspouts that:
Match the color of your existing gutters
Attach securely, so they do not break away from gutters
Provide years of reliable, uninterrupted service
North Bend Downspout Drainage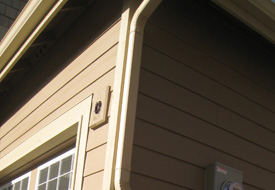 Downspouts are an essential component of your house. However, the downspouts do not get the attention that they should receive. When rainfall occurs, homeowners realize the importance of downspouts. Downspouts must be properly installed in order to provide the right downspout drainage, otherwise, problems will occur.
If you are facing poor downspout drainage in your North Bend home, call us for help! We will examine your downspouts to identify the source of your downspout drainage problem and come up with the right solutions.
We would love to speak with you about developing a downspout drainage system for your North Bend home. Our downspout drainage solutions can help you:
Effectively channel water away from your home
Reduce water accumulation around your property
Prevent wet crawlspaces and basements
North Bend Downspout Installation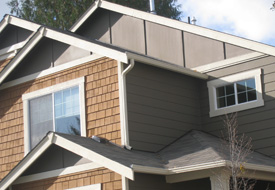 We remain on the cutting edge of the latest downspout installation techniques and equipment to ensure quality results for our customers. No matter how big or small the project, we are the right choice for your downspout installation needs in North Bend. We carry many different types of downspouts to suit any house design or color.
Our selection includes downspouts that are:
Rectangular
Round
Corrugated
Smooth round
We will help you select downspouts that will improve the look of your home and keep your gutter system flowing smoothly. When you choose to work with us for your downspout installation needs, you choose to work with professionals who are dedicated to getting the work done to your complete satisfaction. We look forward to working with you on your next downspout installation project!
Feel free to call JS Gutters to schedule a consultation or for any questions regarding our downspout installation services for North Bend homeowners. Reach us at (253) 220-6970.