Des Moines Gutters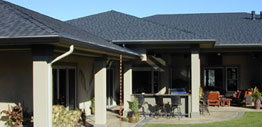 JS Gutters has been providing a superior solution for all your rain gutter needs since. We offer high quality gutter products at affordable prices for Des Moines, WA residential and commercial applications.
If you don't want your valuables to be damaged by rain water, choose us for professional gutter services in the Des Moines area. A good gutter system can save your home and office from a flood water crisis. You can trust our professionals for all residential and commercial gutter needs in the Des Moines area.
Some of our services include:
Gutters to catch rainwater and debris

Gutter covers to keep out debris

Add-ons available for standard gutters

High-quality affordable gutter products
Des Moines Seamless Gutters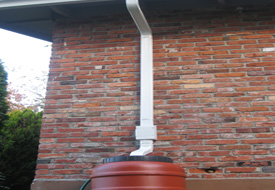 If you are looking to install seamless gutters as part of a replacement or new construction project in Des Moines, our seamless gutters offer just the right solution for you. We have professional installers for replacement seamless gutters in your home or office.
We have a variety of seamless gutters and downspouts, so that you can choose the right one for your home or business for a truly integrated look. We have seamless gutters in various colors and styles. Whatever your need for seamless gutters in the Des Moines area - replacement or new construction - we have you covered with all types of seamless gutters. We have expert installers for your seamless gutters.
Call us for:
Seamless gutters in various styles to match your needs

Seamless gutters in various colors to match your taste

Seamless gutters for custom home or office projects
Des Moines Gutter Installation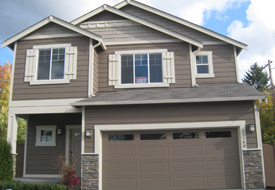 JS Gutters is one of the best gutter installation and repair service providers to the Des Moines residents. Residents of the area choose our gutter installation and repair services because our staff is experienced and treats each customer as they deserve.
If you improve your home or office with gutter installation services, it will keep your exterior fresh and clean. We provide gutter installation services for your home and office that will continue to function smoothly for years. We provide gutter installation services by professional gutter installers with quality products. We have almost all type of gutters, so it is easy to choose matching gutters for your gutter installation.
We provide roof gutter installation and repair services with great customer satisfaction in the Des Moines area. You will get gutter installation and repair services at a reasonable cost compared to other gutter companies.
Our gutter installation and repair services for the residents of Des Moines are provides the following benefits:
Gutter installation services to meet your deadlines

Gutter installation saving you time and hassle

Meets local building codes

Manufacturer and labor warranties