Shoreline Gutters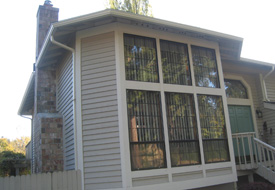 If you have an old property in Shoreline, WA, you are sure to be accustomed to making several calls to gutter cleaning, repair, and seamless gutters gutter installation services. Sagging gutters and clogged gutters are two of the most dreaded nightmares of Shoreline home owners.
While many do attempt to clean up clogged gutters, they will admit that they detest the job, and can never do a thorough job. Leaves are not the only thing that tend to clog gutters; there is dirt, grime and also asphalt grounds that can lie on the bottom of your gutter and cause for it to slowly rust away.
Both commercial and residential buildings need frequent inspections to check the health of the gutters. A regular flush down of the dirt and grime in the gutters of Shoreline will ensure that there is no premature pitting or rusting in your roof draining system.
JS Gutters is a popular name in the gutter installation community for providing high quality gutter cleaning, repair, and seamless gutters gutter installation services for both residential and commercial purposes.
Not only do we specialize in cleaning and maintenance but also offer full and partial gutter installation to route water through downspouts so that they do not accumulate on your roof and cause it to rot away.
Some of the many gutter issues that JS Gutters handles are:
Sagging gutters
Improperly pitched gutters
Leakage and holes
Clogged drains
Gutters pulling away from the house
Downspouts draining too close to the foundation
Shoreline Seamless Gutters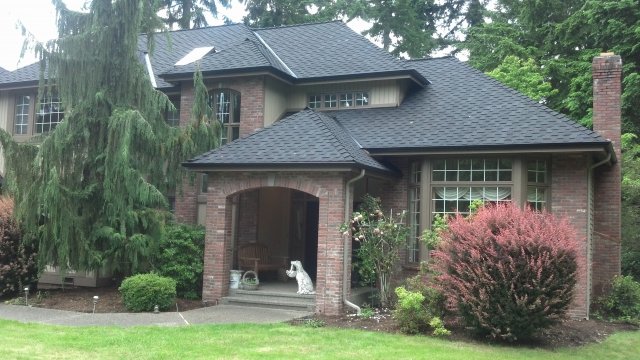 JS Gutters has also made its name in seamless gutters gutter installation. Seamless gutters can withstand the most hard climatic conditions of Shoreline. Our seamless gutters gutter installation services are affordable and the work is immaculate.
Seamless gutters in Shoreline are thicker and stronger when compared to the traditional gutters. Available in several colors, these gutters can be custom made to suit your roof. Unlike the older gutter systems, these do not stick out like a sore thumb and in fact blend in well with your roof.
Seamless gutters, as the name suggests, have barely any seams and hence do not spring leaks. Made of premium quality aluminum, these gutters are very strong and do not give in to wind or rain.
Shoreline Gutter Installation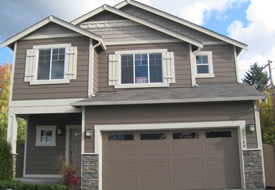 Hiring a gutter installation service in Shoreline can be both expensive and confusing. There are many quacks doing the rounds who barely understand the trade and claim to be experts. Hiring the wrong contractor will lead to improper gutter installation and other complications, like leaks.
Call JS Gutters, for a thorough and professional job. Once hired, we do not need to be reminded of schedules. We are timely and efficient. Call us today to schedule your seamless gutters gutter installation.