Tacoma Downspouts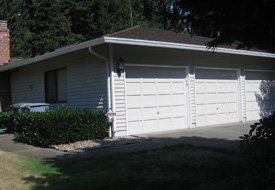 Downspouts should be an integral part of your home. Without these, the rainwater accumulated on your roof will not find an outlet to flow away from the property without seeping into and damaging walls, windows, siding, or doors.
JS Gutters provides expert services for installation of downspouts in Tacoma, WA homes. We offer highly effective downspout drainage solutions to combat:
Moisture absorption
Dripping water
Damage due to stagnant water
Water-borne diseases
You do not have to experience rainwater run-off damage your home when our downspout installation experts are just a phone call away. Have rainwater flowing safely away by calling us to install downspouts on your Tacoma home.
Tacoma Downspout Drainage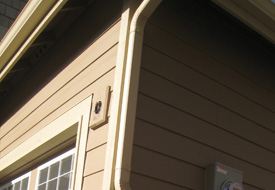 Having downspout drainage system in Tacoma properties is a must. You certainly cannot stop rain or the damage it can cause without the help of professionals. Let the professionals install downspouts to stop rainwater from destroying the beauty, structural strength and value of your home. Save yourself from a headache caused by inadequate rainwater drainage by installing the right downspout system.
Downspouts are quite useful when it comes to:
Ensuring an effective drainage system
Diverting rainwater flow away from the property
Maintaining structural strength of buildings
Preventing water damage to sub-structure and foundations
We help you preserve the home value with efficient downspouts on the property. We are experts in downspout installation and are known for providing top-notch downspout drainage solutions for Tacoma homes.
Tacoma Downspout Installation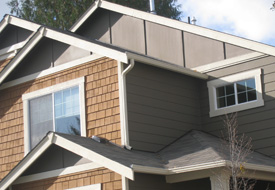 Downspout installation is not a DIY task. Proper downspout installation calls for specialized knowledge and skills. Leave downspout installation in your Tacoma property to professionals like us. We provide the best services with assured results when installing downspouts at your property.
When it comes to installing downspouts, we are one of the best in town because of:
Top-grade products and flawless workmanship
Customized solutions for each client
Great customer service
Highly skilled and experienced technicians
We know how important an efficient water downspout drainage system is for your home. That is why we do not cut corners while installing downspout drain lines and downspouts on your property. We are the company you can trust!
Need an expert to help you deal with rainwater flow and install downspouts in your Tacoma home? Call JS Gutters at (253) 220-6970 to discuss downspout drainage solutions with our experts.