Monroe Gutters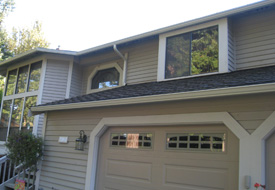 Gutters for homes can be found in materials such as copper, steel, vinyl and aluminum. Aluminum is the most preferred as it is strong and protects your siding, roof and foundation from any damage that can compromise your home.
While your gutters are being cleaned, or if you are having new ones installed, you should make sure that you get the best company for gutters. This is because you need to make sure that your investment is handled by the most reliable hands in the business.
Established in 1978, JS Gutters has been renowned for the excellent seamless gutters and gutter installation services and products that it provides to customers in Monroe, WA.
The company was started due to the lack of reliable and efficient seamless gutters and gutter installation services at the time and it quickly made its mark as one of the top guttering companies in the area. To this day, it has a large group of loyal customers who rely on its team of trained professionals.
Monroe Seamless Gutters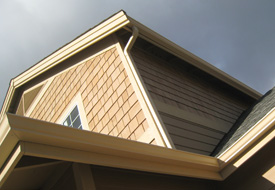 Seamless gutters have become every property owner's choice when it comes to gutter installation in Monroe. This is due to the following reasons:
They have no fasteners or joints except for the downspouts and corners and this means you do not face the problem of leakages.
They are affixed more strongly to the property. This means that they will not be easily weighed down by debris or fall away from the property with time. Hence, less maintenance is required for seamless gutters in Monroe.
They are stronger than other gutters made of various materials.
They can be custom-made to suit different types of property, both residential and commercial.
The downspouts are thicker and stronger, making them better, especially for the heavy rains.
If you are considering new gutter installation around your property, you should definitely opt for seamless gutters as they come with more advantages.
Monroe Gutter Installation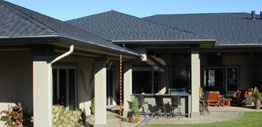 When it comes to cleaning, repairing or seamless gutters gutter installation in Monroe, there is no better company to call than JS Gutters. Our reliable team of experts make sure that every step of the job is taken care of with professionalism, efficiency and reliability.
We have set the standards for every seamless gutters gutter installation company in the state and in our many years of service, there is not one customer who has been disappointed with the job done by the company.
Gutter installation in Monroe is a serious business as it is an investment that property owners make to better their homes. To make sure that this investment is well taken care of, the best in the business needs to be called. Gutter jobs that are not done well can cost owners of both commercial and residential properties tons of money.
So if your gutter needs cleaning, repairs or seamless gutters gutter installation, call JS Gutters as soon as possible and watch us work our magic on your property with efficiency!