Greenbank Gutters
Clogged drains, a leaky downspout, a crack in the gutter - these are all common gutter woes that just about any household has to deal with. While a small leak can be handled on your own, more complex repairs call for hiring a good gutter installation and repair service. A popular name in Greenbank, WA is JS Gutters.
We have been striving to provide the best gutter cleaning, repair, and seamless gutters gutter installation services to home owners in the Greenbank locality since early 1978. Our undying dedication to rush out to those in need of the help of professionals with their gutters has made us a popular choice in the vicinity.
There are quite a few problems associated with gutters in Greenbank, such as deadwood accumulation and blocked gutters. Such problems, when left unattended, can cause extensive damage, and will lead you to shelling out a lot more than you would have spent on fixing the problem in the beginning. Some common gutter woes are:
Clogged gutters
Sagging gutters and gutters pulling away from the house
Leaks and holes
Improperly pitched gutters
Downspouts draining too close to the foundation
Greenbank Seamless Gutters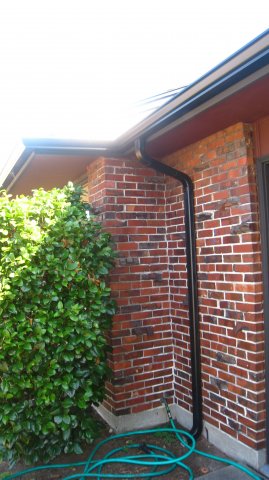 Seamless gutters gutter installation services are available in Greenbankby not just for new buildings and establishments but also by older properties that have gutter issues. What are seamless gutters you ask? Seamless gutters are a new alternative to the old gutter system. These gutters are made of composite metal to make it durable and strong. As the name suggests, these rain gutters have hardly any seams. This translates to less leaks when compared to other gutters.
Made out of a continuous roll, seamless gutters are gaining immense popularity and do a great job at redirecting water off the roof. Seamless gutters gutter installation can be arduous and is best left to skilled laborers.
JS Gutters provides the most efficient and affordably priced seamless gutters gutter installation in Greenbank. We procure high quality premium products such as downspouts and gutter guards which, when installed, are bound to give years of unfaltering service.
Greenbank Gutter Installation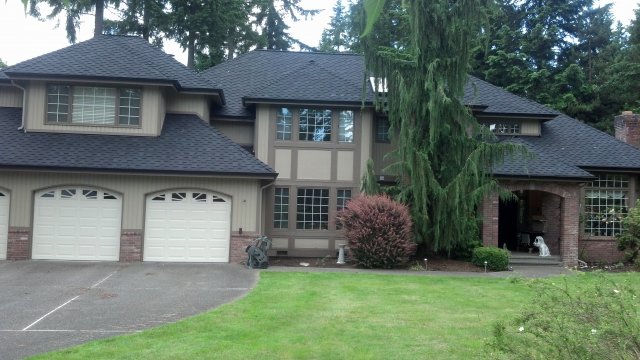 Make a list of all your requirements before you call in any Greenbank seamless gutters gutter installation service. You can start with picking a color that blends in well with your roof. Measuring the length of the guttering needed can be easily achieved. With these details in hand, call the roofing contractor who will give you a quote. Compare quotes before you finalize on the seamless gutters gutter installation contractor to do your job.
When it is time to fix a leak or rake debris from the gutters, just call JS Gutters. We have a team of well trained professionals who work at any time of the day to ensure that your gutters are spic and span and fully functional.