Mukilteo Gutters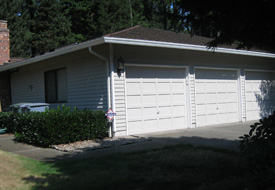 The time to rake the leaves in your yard and clean out the gutters is here again, and if you prefer getting gutter jobs done by professionals, you are a smart person!
Gutters are an important part of any property and needs to be handled with care. They are what protect your property's foundation from dampness and moisture that could do irreparable damage. Gutters in Mukilteo, WA are best handled by JS Gutters, a company that was established in 1978 as way to provide customers with a more efficient and affordable gutter service.
From gutter cleaning to seamless gutters gutter installation in Mukilteo, let the experts handle everything for you and protect your investment. For decades, the company has maintained its tradition of making sure that customers are always provided with affordable rates for reliable services. It is the secret of its success and the reason why so many customers have stayed loyal over the years.
Mukilteo Seamless Gutters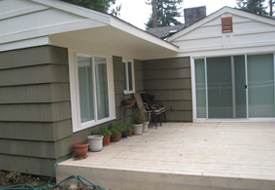 When gutter installation is required, it is no secret that gutter service companies are the best people to call. When it comes to seamless gutters in Mukilteo, it is even more important to do so as precise measurements are required before installation.
Seamless gutters for gutter installation are considered to be far better than their traditional counterparts due to their sturdy and durable quality. They can also be customized to fit any type of property perfectly. Other advantages of seamless gutters for gutter installation over traditional ones is that they are low maintenance, prevent leaks and offer better protection to the property.
For modern homes, seamless gutters for gutter installation are a far better option due to the many advantages they have. Property owners that require gutter installation should consider seamless gutters as they are bound to be a better investment than traditional ones. Since they are more durable, stronger and aesthetically-pleasing, they are far superior to gutters with seams.
Mukilteo Gutter Installation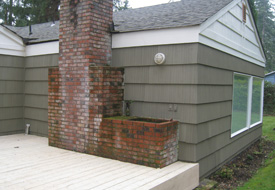 For seamless gutters gutter installation in Mukilteo and other services for gutters, there is no better name than JS Gutters. As mentioned before, being experts in the business, we have a large customer base. These loyal customers have always trusted the company for all their gutter requirements, whether it is cleaning or installation.
Apart from cleaning, JS Gutters also offers:
Repair of gutters
Installation of downspouts
Gutter maintenance
Installation of gutter guards
If you want the most trust-worthy and efficient service for seamless gutters and gutter installation in Mukilteo, call JS Gutters immediately and watch them in action as they take care of your gutters with precision and efficiency!