Mill Creek Gutters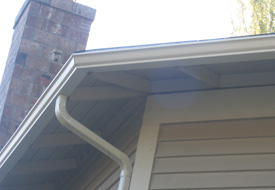 When it is time to start cleaning out your gutters, or if your home needs new gutters, there should be only one name that comes to your mind and that is JS Gutters. The company has been in business since 1978 and it has since been providing excellent services when it comes to seamless gutters and gutter installation in Mill Creek, WA.
The company was started as a way to provide residents with a better and more affordable seamless gutters gutter installation service than those that were available at the time and it has maintained this tradition throughout the years.
If you need gutter cleaning, repair or replacement, you can trust JS Gutters as our team of professionals will make sure that every part of the process is handled efficiently and reliably. Our professionals are well-trained and skilled in every aspect of seamless gutters gutter installation. You can rest-assured that the job will be done with nothing short of excellence.
In short, you can avail the following services in Mill Creek:
Gutter cleaning
Gutter repair
Seamless gutter installation
Gutter guard installation
Mill Creek Seamless Gutters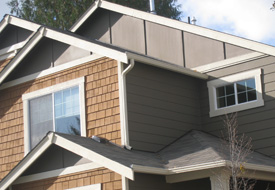 JS Gutters has been providing seamless gutters gutter installation services throughout the years for both residential and commercial properties. Over the years, the technology in the manufacturing of gutters has evolved with the times and nowadays, seamless gutters for gutter installation are preferred by many people.
This is due to the fact that they can be custom-fit for any type of property and they are made to last many years as the aluminum used to make them is stronger than conventional gutters.
Seamless gutters for gutter installation in Mill Creek is the way to go if your current gutters have become old or damaged. Instead of repairing them, invest in installing seamless gutters so that you do not need to spend money on repairs for many years to come.
JS Gutters will make sure that products of the highest quality are used for your gutters and all at a price that will not put a hole in your pocket. The company's dedication to providing affordable and top quality seamless gutters and gutter installation products and services is the reason why it is one of the most trusted companies in the business.
Mill Creek Gutter Installation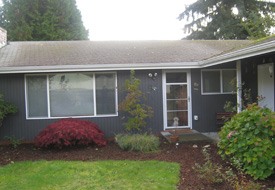 Whether it is gutter cleaning, repairing or installation that you need, the hallmark of a great company is its ability to provide you with services and products that are always excellent. Efficiency and reliability are important no matter what business it is and with JS Gutters, the best seamless gutters and gutter installation serving Mill Creek, these qualities have not changed in all the years it has been in business. Generations of families trust the company for all their seamless gutters and gutter installation work.
If you need to hire a gutter service, it is best to go for a company that has established a reputation for reliability and efficiency. For the best seamless gutters and gutter installation in Mill Creek and other gutter services, contact JS Gutters immediately and get the experts to take care of your problems.