Gutter Colors

•

Gutter Styles

•

Gutters
Should my gutter colors match my roof, house or trim?

At JS Gutters. we help you answer this question and get the perfect gutter to match the look that you want your home to have. As a homeowner you don't want your gutter colors to clash with your homes colors.

The right gutter colors can complete the look of your new roof or home. Getting a new paint job? We'll help you select gutter colors that won't clash with those fresh coats of paint.

You can call our professionals at JS Gutters. in either Kent or Mt Vernon, WA.
Gutter Styles
We have four popular styles: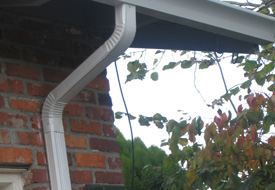 Our 5" K Line gutter. This style of gutter is our most commonly used in all of our new construction projects.
It comes in a huge variety of colors and helps to add a clean, sharp look to your roofline.
Our 5" Curved Fascia gutter. Though the same size as the above-mentioned gutter, the curved style helps to add a unique look to your home.

6" Fascia. The bold look of the 6" Fascia gutter helps to add a modern look and style to your home.
It has the added benefit of coving most 2x4 rafter tails, and the deeper openings help to hold water and debris; also making cleaning easier.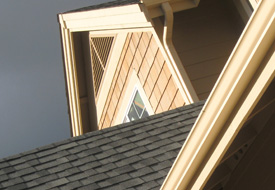 6" K Line. This gutter style has a wider opening for roofing material to hang over and is easier to clean due to the larger size.
It's also great for tile, metal or shake roofs, as well as commercial properties and pole barns.



Continuous gutters

Aluminum gutters

Copper gutters

5 inch K-line catches rain water and debris

6 inch K-line is the largest for commercial use & larger buildings

5 inch Curved Fascia