Maple Valley Downspouts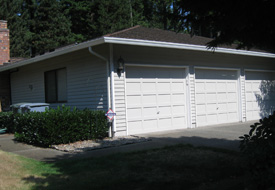 Downspouts play a crucial role when it comes to preventing water and moisture damage in your home. Downspouts are installed to redirect the flow of rainwater away from the home's foundation. If you want to keep your home safe and dry, consider installing downspouts.
In addition to keeping your home dry, below are a few other advantages that come with downspouts:
Prevent mold growth
Protect landscaping
Increase property's value
For top-quality downspout installation in Maple Valley, WA, count on the pros at JS Gutters. For years, we have been professionally designing and installing downspouts on homes in the Maple Valley area. We can install your downspouts right, the first time.
Maple Valley Downspout Drainage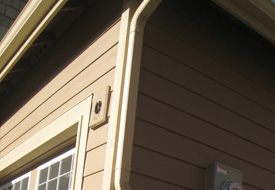 Are your downspouts not working properly? There could be various reasons why your downspouts may not be functioning correctly, such as:
Poor installation
Inferior-quality materials
Ineffective drain line design
Improper downspout drainage can cause water to pool around your home. If you are experiencing downspout drainage issues in Maple Valley, call us for effective solutions.
Proper downspout drainage is essential to preventing water from seeping into your crawlspace or basement. We can develop the right downspout drainage solutions for your Maple Valley home. With proper downspout drainage, we can ensure the water gets channeled away from your foundation.
Maple Valley Downspout Installation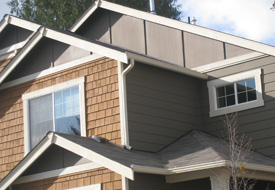 If your downspouts are old and in need of replacement, our friendly, knowledgeable team will come out and walk you through various options for downspout installation. We will work closely with you to determine the right downspouts for your Maple Valley home and develop a downspout installation timeframe.
We realize the role properly functioning downspouts play in protecting your property. You can count on us to perform an excellent downspout installation job. We are experienced and provide a quality downspout installation, no matter how big or small the project. So, if you are searching for new downspouts for your home, search no more.
Below are the benefits of choosing us:
We are a BBB Accredited Business
Customer service is important to us
We have flexible payment options
Proudly serving our clients since 1978
For any further information on our downspout installation services for Maple Valley homeowners, please feel free to call JS Gutters at (253) 220-6970 today. We look forward to working with you!