Copper Gutters

•

Benefits of Copper Gutters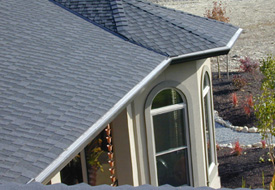 Are you in the market for gutters that are nearly maintenance-free and may last for 80+ years?
JS Gutters has the perfect solution for you.
Copper gutters not only are extremely durable and long lasting, but they have a unique look that will enhance the exterior look of your home for years to come.

They're an excellent choice for custom homes, and along with their great look, copper gutters don't ever rust.

Gives your home an elegant look
Lasts 80+ years or more
They never rot or rust
Usually requires little maintenance

Add increased curb appeal and value to your home
Benefits of Copper Gutters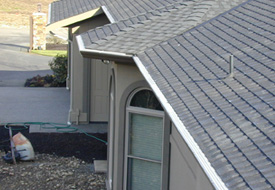 When it comes to quality, copper gutters are hard to beat.
Copper gutters can last in extreme cold and hot weather and don't weaken under extreme weather.
Copper gutters also have many shapes and styles available between both rounded and rectangular styles.
Choose from many styles and designs
Last longer than average gutters
Gives your gutters & home a custom look

Stands up to extreme hot & cold weather
Call the experts at JS Gutters today and let us help you decide if copper gutters are the right choice for you.