Langley Gutters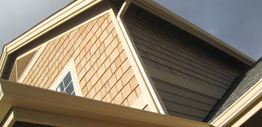 Langley, WA residents who own property, be it commercial or residential, all face the common problem of clogging gutters due to rain water, leaves or twigs. The cleaning of gutters in Langley by professional gutter companies is the right answer for this problem and the reputed gutter service company, JS Gutters, is a popular name for providing the best service.
To suit the individual requirements of every residential and commercial space, we provide gutter cleaning, repair, and seamless gutters gutter installation services and have earned the reputation of always providing timely and quality service.
Gutter installation in Langley is best done by the most reputed name in the business.The services of highly skilled professionals who have been in the industry for decades provide outstanding service. The company has a very good understanding of the distinct requirements of both residential and commercial sectors and offers professional gutter cleaning, repair, and seamless gutters gutter installation services that are unmatched by any other company in the state.
Langley Seamless Gutters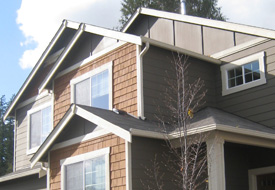 Cleaning gutters can be a tedious task, which is why seamless gutters gutter installation can be a perfect solution as they require less maintenance. Installing seamless gutters in Langley is easy when you have the reliable and efficient services of JS Gutters.
Seamless gutters come with a lot of advantages, such as:
With a seamless finish to the gutter, it provides aesthetic appeal as well as sturdiness.
From an array of color options, a color suiting the home or office can be chosen.
It is extremely durable and minimal maintenance is required.
It provides a practical solution to avoid leaks, clogs as well as warping due to the absence of joints.
Langley Residents can call up JS Gutters as it is the best company when it comes to gutter-related projects, whether it is seamless gutters gutter installation or simple cleaning services. Our tradition of providing customers with efficient and reliable service at affordable rates is still important to us even after all these years.
Langley Gutter Installation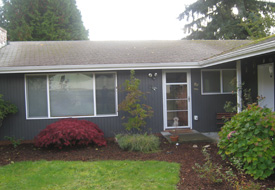 Gutter cleaning, repair, and seamless gutters gutter installation services are proficiently managed by JS Gutters with an experienced and professional staff. With over 30 years in the business, the company has a large group of loyal customers.
Gutter installation in Langley can be handled with ease by the company's team of professionals. Contact JS Gutters immediately for any gutter cleaning, repair, or seamless gutters gutter installation services you require. With our skill and experience, your gutter problems will be solved in no time at all!