Renton Copper Gutters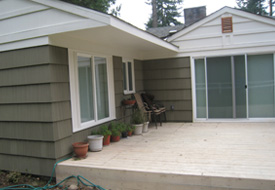 Your home reflects your personal taste and you always want to invest in the best materials to make your home beautiful. Installing copper gutters in your Renton, WA area home has many benefits.
If you are considering copper rain gutters for your Renton area home, JS Gutters has the perfect solution for you. In case you are wondering why should you install copper gutter in your home there are plenty of reasons. Apart from low copper gutters cost, let's see why you should have them because of:
A long lifespan
Aesthetic elegance
Never rust or rot
Give your home a distinct look with copper gutters in distinctive styles and designs. For those who are worried about the copper gutters cost, remember the 80+ years of maintenance free service make them extremely cost-effective.
Renton Copper Rain Gutters
Copper rain gutters on your Renton area home last in extreme weather from subzero to scorching heat without weakening. The quality of copper is hard to beat and that is why the decision to have copper rain gutters installed is a wise one.
We install copper gutters in rounded and rectangular styles in residential and commercial properties. Copper rain gutters on your home will not only catch the roof runoff and send it away from your home's foundation, they provide:
A clean edge around your roofline
Protection for your structure
High quality and low maintenance
Like any other rain gutter, copper rain gutters need regular cleaning and maintenance but they do not sag or require replacement. Copper's natural patina and rustic elegance make copper rain gutter a preference for many homeowners.
Renton Copper Gutters Cost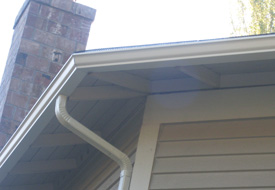 The copper gutters cost in your Renton area home may be higher than other gutters because of various reasons. Let us look at some common reasons:
Copper is an expensive alloy
Copper gutter need copper accessories
Customized to your home
Deciding to invest in copper rain gutters depends on various factors such as whether you want an exclusive look for your home, a desire for extra curb appeal, durability and more. Let us help you select copper rain gutters for your home.
We will make sure you get the appropriate colors and styles to match your taste and the style of your home.Need copper gutters cost for your Renton area property? Reach JS Gutters at (253) 220-6970 for the best in copper gutter styles and customer service.