Gutter Attachments

•

Hidden Hangers

•

Super Hangers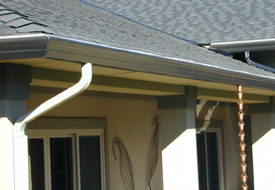 A common method of gutter installation of years past was the spike and ferrule method. Installers would use long nails that were sleeved with metal sleeves.
The problem with this method was that gutters would often become loose over time. Loose gutters can fall and cause potential damage and accidents, not to mention detracting from the curb appeal of your home.
JS Gutters will remove your spike and ferrule attached gutters and install brand new gutters using our super hangers. Each one keeps gutters strong and uses screws so they don't come loose. We have both hidden hangers and supper hangers.
Get your gutters secure and safe with the latest in gutter attachments from JS Gutters.
Replace old spike and ferrule nails

Hidden hangars or Super handers for strong support

Keeps gutters strong and secure

Holds up to high winds and heavy rain
Hidden Hangers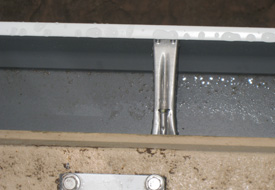 Old screws can work their way out and cause your gutters to sag and loosen.
Hidden hangers provide strong support for your gutters and are the latest way to safely secure your gutters. A bracket is fitted into your gutter and screwed to roof fascia board or ratter tail.
The bracket is hidden inside your gutters, so it doesn't go through the edge of your gutters. Hidden hangers keep your gutters at the right slope, so water will continue to flow correctly towards the drain.
You'll have gutters that are strong and can hold up to heavy weather.
Latest method for safely securing gutters
Easy to install by our gutter technicians
Keeps screws hidden from view
Provides consistent support

Will hold up to heavy weather
Super Hangers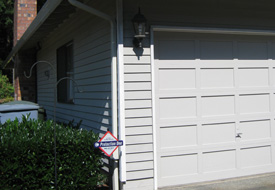 Our Super Hanger hidden gutter attachment system is our premier gutter hanging attachment.
This system includes a much wider, stronger, and more supportive attachment bracket, and is all screwed to the fascia or ratter tail board with premium coated screws.
Our super hangers not only provide the best attachment to your home, possible, but they also provide rigidity for the body of the gutter as well.
The super hanger helps prevent the gutter from being crushed when ladders are placed up against them, as well as they help prevent the gutter from being pulled out of round if something were to catch the exterior edge.
Providesthe strongest and safestin gutter attachments

Safe and professional installation of super hangers

Helps keep your gutters looking great for years to come

Highest quality construction