Gutters in Bellingham * Services for the Neighborhood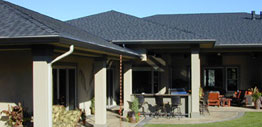 With fall almost over and the cold season approaching, it is once again time to contemplate cleaning out your gutters and making repairs around your property.  It is a tedious task, but one that cannot be avoided due to the extensive damage that clogged gutters and down drains can cause.  Although you may think that you can take charge and clean your gutters on your own, it is best left in the hands of professionals who can do a much better job.
When it comes to seamless gutters and gutter installation in Bellingham, WA, there is no company that can outdo JS Gutters.  The company has been in business since 1978 and we still continue to provide the residents of Bellingham with the best seamless gutters and gutter installation services and products. Whether your property is residential or commercial, you can rest assured that JS Gutters will take care of your seamless gutters and gutter installation problems with efficiency and professionalism.
Seamless Gutters Bellingham for All Your Gutter Needs and Repairs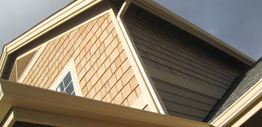 Seamless gutters for gutter installation in Bellingham have become a much better choice for old properties and those that have been newly constructed.  Traditional gutters have different joints and seams that become vulnerable, especially when they have been a part of a building for a long time.
Leaks can begin from the seams and eventually, problems like age, rusting, rotting, water damage and other problems crop up unless maintenance is immediately started.
Seamless gutters for gutter installation have benefits which make them a better investment for property owners.  These benefits are as follows:
They can be customized for your home
They come in a single-piece design that offers better protection from snow, rain, and ice
They are made with aluminum that is stronger than the one traditional gutters are made of
Downspouts are thicker and larger, making them stronger and able to handle heavy rains
Common problems of traditional gutters such as sagging and getting separated from the fascia board are eliminated
A bond that is watertight is formed with roofs
Gutter Installation in Bellingham at the Most Affordable Rates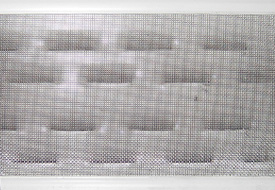 Seamless gutters for gutter installation in Bellingham can be made easier and better when there are highly-qualified experts such as JS Gutters handling the job.  The company is renowned for professionalism, efficiency and the top-notch quality of seamless gutters and gutter installation products and services it offers to the residents of Bellingham.
For seamless gutters and gutter installation in Bellingham, look no further than JS Gutters and contact us immediately for expert advice on how to take care of your gutter problems at the most affordable rates.