Lake Stevens Copper Gutters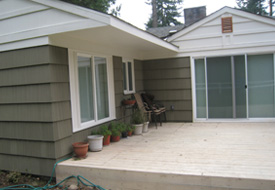 Rain gutters are essential requirements if you want to safeguard your home from structural damage and unsightly rain water marks. JS Gutters is a reputed company that offers high quality services for the installation of copper gutters for Lake Stevens, WA homes. As an established and experienced company, we provide the following services at a reasonable copper gutters cost:
Consultation
Installation
Repair
Replacement
If you are worried about the price of the gutters, you can talk to us about the copper gutters cost per foot. This will give you an idea of the total costs involved. We also deal in and install copper half round gutters and copper downspouts, so you can get a package deal if you wish to add them both. You can rely on our skilled and trained technicians to install copper gutters.
Lake Stevens Copper Rain Gutters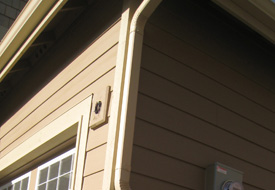 There are several types of gutters available on the market. However, the copper rain gutters are different than others in many respects. While the cost of the copper rain gutters is definitely more than other gutters, it is the features and the functionality that make them a popular choice.
We have been offering installation of copper rain gutters for Lake Stevens residents for a long time. Once installed, you will find that the copper rain gutters in your Lake Stevens home are different than others because they are:
Elegant
Durable
Not prone to rust or rot
Low maintenance
If you want to know how much copper rain gutters cost then you can call our representatives. They will provide you with complete information regarding the cost and other details. You can even choose to install aluminum rain gutters or other styles in your home if you wish to choose from other options.
Lake Stevens Copper Gutters Cost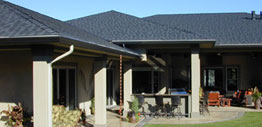 There is no denying the fact that copper gutters cost per foot is higher than other gutters. However, the copper gutters cost should not be sole criteria for rejecting these gutters as an option for your Lake Stevens home. These gutters are far better than others in many respects.
If you are looking for a company that provides high quality installation for affordable copper gutters cost in Lake Stevens, choose us. We are:
Reliable
Reputed
Recommended
Feel free to call JS Gutters at (253) 220-6970 for any gutter installation in Lake Stevens.