Marysville Copper Gutters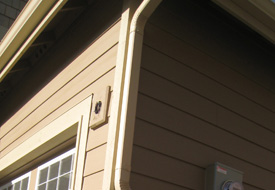 Are you planning to install copper gutters in your Marysville, WA home? Have you had a hard time finding the gutter installation company you trust with your project? Consider calling JS Gutters.
We are a leading gutter company in the area and we assure you of the finest and most economical solutions to all your needs for copper rain gutters. Come to us for:
Copper gutters in several styles, shapes and sizes
Services from trained experts in rain gutters installation
Prices that keep your copper gutters cost affordable
We can supply and install copper rain gutters in Marysville for your new construction or even replace the old gutter system in your current home.
Give us a call now to learn more about our copper rain gutters and get a free estimate on the copper gutters cost per foot.
Marysville Copper Rain Gutters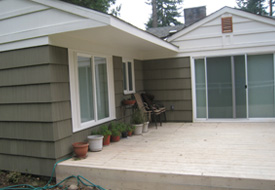 Not many homeowners know how copper rain gutters are different from the alternatives like rain chains, vinyl gutters and aluminum rain gutters. Most people believe that price point is the main disparity between the two. However, this is not so!
We would like our customers to know that, while copper gutters cost for their Marysville homes may be a little higher than the other gutter systems, there are many more benefits between them. Copper rain gutters have been proven to:
Be studier and longer-lasting
Require fewer repairs and replacements
Function more smoothly and effectively
Enhance property value with their unique appearance
If you want to know more about copper or other rain gutters, feel free to get in touch with us.
Marysville Copper Gutters Cost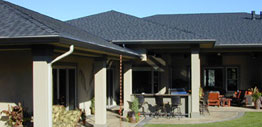 Paying the copper gutters cost is money well-spent for any Marysville homeowner, as they are sure to find that their new gutters are worth every cent.
Do not think twice about investing in copper rain gutters if you wish to make a lasting improvement to your home and quality of living. If you are wondering how much copper gutters cost in the Marysville area, talk to us.
Rest assured that opting for a copper gutter system would be a worthwhile investment into your home, increasing its:
Curb appeal
Resale value
Structural strength with protection from roof run-off
Call JS Gutters at (253) 220-6970 to discuss your needs for copper rain gutters in Marysville.