Issaquah Gutters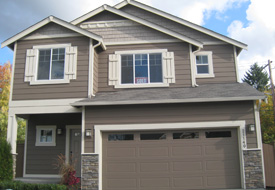 An investment in seamless gutters for your Issaquah, WA property is crucial to safeguard the building against potential damage from rainwater runoff from the roof. Hiring the right professionals for the gutter installation or replacement is advisable to be sure of receiving optimum return on investment.
This is where JS Gutters steps in! In business since 1978, our company is one of the most trusted sources for high-performing Issaquah gutters. We provide wide-ranging services that include the following:
Gutter system installation
Gutter guard installation
Rain gutter repair
Gutter replacement
We can take care of all your requirements for Issaquah gutters. Get in touch with us if you want the peace of mind from having robust, efficient and hard-wearing Issaquah gutters on your property. Our experts for Issaquah gutters will take the time to answer your questions.
Call JS Gutters to install or replace Issaquah gutters on your property!
(253) 220-6970
Issaquah Seamless Gutters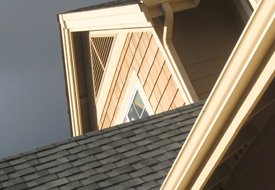 We specialize in installing custom-made Issaquah seamless gutters. As opposed to the sectional gutter system, Issaquah seamless gutters are made without joints from a single solid piece of material. These run around the edge of the roof in a continuous system.
The unique design of Issaquah seamless gutters makes them beneficial in many ways. These are made per the most precise measurements, and the absence of joints ensures no place for leaves, dirt or debris to get stuck. Minimal maintenance, less leakage of accumulated rainwater, and appealing sleek aesthetics are the other advantages of properly installed Issaquah seamless gutters.
Get in touch with us to learn more about the seamless or continuous gutter system if you are planning to invest in the following for your property:
New gutters
Custom gutters
House gutters
Aluminum gutters
Call JS Gutters to secure your building against rainwater damage with Issaquah seamless gutters!
(253) 220-6970
Issaquah Gutter Installation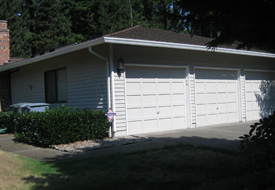 Issaquah gutter installation is a job for seasoned professionals. You cannot afford to compromise on the quality of the work to save a few dollars by hiring just any local technicians claiming to be experienced at Issaquah gutter installation.
You owe it to yourself to ensure that your hard-earned money is spent wisely and your property stays well-protected from roof runoff damage because of impeccable Issaquah gutter installation.
Thankfully, you do not need to search hard or far to find well-equipped, proven professionals for Issaquah gutter installation on your property!
Simply contact us to schedule the installation of the entire system comprising of the following:
Rain gutter
Gutter guards
Downspout
Drain guards
Rain barrels
Call JS Gutters for Issaquah gutter installation services that are second-to-none!
(253) 220-6970