Des Moines Rain Chain Installation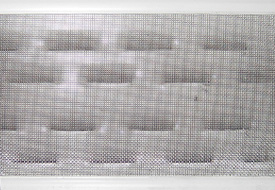 JS Contracting, Inc. is a well established business in the Des Moines, WA area aiming at providing quality gutter products and services at reasonable prices. We hire experienced professionals to install rain chains and gutter chains in your Des Moines property. A rain chain installed in Des Moines undergoes testing beforehand.
A rain chain is the best form of art for collecting water and act as downspouts as they transport water from the roof to the ground. Some advantages of installing a rain chain are:
A rain chain provides an enjoyable water feature for your garden
A rain chain gives an aesthetic feel to your landscape
A rain chain produces a soothing sound
A rain chain protects your rooftop by channeling runoff water to the ground
A rain chain has a higher capacity than traditional downspouts
Many Des Moines residents are opting for rain chain installation. If you are seeking professionals for rain chain installation in Des Moines, your search ends with us as we offer the safe and reliable installation of rain chains.
Des Moines Rain Chains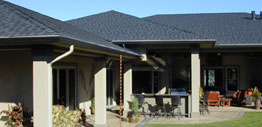 A properly installed rain chain can be a unique addition to your home's gutter system. Some key features of rain chains are:
Rain chains are available in different shapes and sizes
Rain chains are an attractive alternative to a downspout
Rain chains guide the flow of water
Rain chains catch water for various household purposes
Rain chains bring visual pleasure
We are known for installing user friendly gutter chains and rain chains in Des Moines. You can choose us for quality rain chains and gutter chains to eliminate the hassle of dealing with ice blockages in ordinary downspouts.
Des Moines Gutter Chains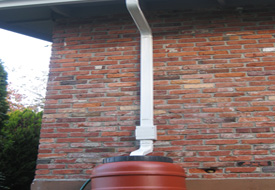 The finest quality of gutter chains that we provide in Des Moines are worth your investment. Des Moines residents can always trust us for gutter chains and rain chains.
A few characteristics of gutter chains include:
Gutter chains protect your Des Moines home from harmful effects of water
Gutter chains help in water management
Gutter chains are good replacement for downspouts
Gutter chains avoid structural problems like leaking or cracking
Gutter chains manage water runoff properly
Des Moines residents can find the right rain chains with us. We provide our services in the Des Moines area and beyond. Call us at (253) 220-6970 for rain chain or gutter chains installation.