Snoqualmie Copper Gutters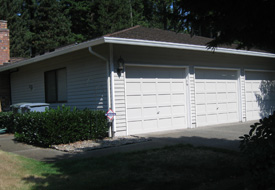 If you are planning to get copper gutters installed On your Snoqualmie, WA home, you are at the right place. One of the leading names in the local gutter industry, JS Gutters specializes in the installation of custom-made copper rain gutters. We can also install copper downspouts to complete your gutter system.
Though there are several other materials are used for the fabrication of gutters, copper is the preferred choice of discerning homeowners who want their gutter system to both highly functional and extremely stylish.
Copper gutter systems:
Look like fine sculptures
Are ideal for high-end or historic homes
Lend the property a distinguished character
Boost the resale value of a property
The best thing about copper rain gutters is that they do not compromise on their basic function: protecting the building from rainwater run-off.Wondering about the copper gutters cost for your Snoqualmie home? Call us.
Snoqualmie Copper Rain Gutters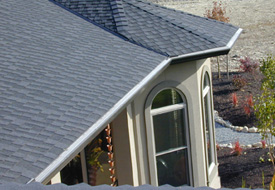 While their evergreen, stylish appearance is the strongest feature of copper rain gutters, it is certainly not the only one!There are a number of other benefits that make these gutters a great investment.
Copper rain gutters:
Never rust or rot
Can withstand extreme weather
Call for very little maintenance
Have excellent lifespans (last over 80 years)
Copper rain gutters even acquire a unique patina over time, after exposure to the atmosphere, which increases their appeal. Do not think twice! Contact us today to get started on your copper rain gutters installation project in Snoqualmie. Ask us for a free estimate on copper gutters cost per foot.
Snoqualmie Copper Gutters Cost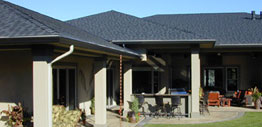 We provide custom-made copper gutter systems. These are fabricated to fit snugly along the roof of your property. You can choose to have these crafted in one of many designs and styles that we offer. We can install copper half round gutters or make them in rectangular style.
Whatever your choice, count on us to keep the copper gutters cost for your Snoqualmie job fair and affordable. Though copper gutters cost more than other common options, like aluminum rain gutters, they prove to be worth every penny with their exceptional:
Aesthetics
Performance
Durability
Talk to our experts to learn more about why the copper gutters cost should not be considered an expense, but an investment in home maintenance and improvement.
Dial (253) 220-6970 to call the experts at JS Gutters to install copper rain gutters for your Snoqualmie home.