Tacoma Copper Gutters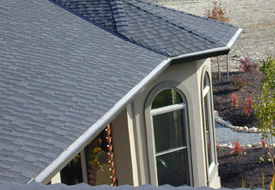 Has your home been damaged by the rainwater dripping off the roof? Are the existing rain gutters damaged and therefore incapable of draining the water properly?
If the answer to both these questions is in the affirmative, you will need new rain gutters. Choosing copper rain gutters is recommended as they have several features that make them better a better choice than other gutters.
The experts at JS Gutters will install copper gutters for Tacoma, WA area homeowners with accuracy and precision. Copper gutters and downspouts won't ever rust or corrode. They provide excellent durability and looks.
Copper gutters naturally weather to a blue-green patina. We recommend copper gutters and downspouts for the following benefits:
Stylish and complete look
Durability
Minimal maintenance
Last over 80 years
Copper gutters and downspouts definitely make a statement about craftsmanship and quality. Instead of blending into the roof structure copper gutters stand out, showing off their unique patina.
Tacoma Copper Rain Gutters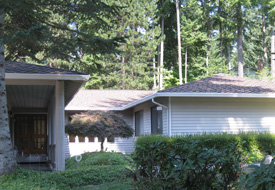 Copper rain gutters are the finest gutters available on the market today. That is because they are both stylish and durable. They can withstand extreme cold and the warm summer temperatures and will not weaken under either of these conditions.
Add all this with the beautiful patina copper rain gutters have and you receive a product that does its job well and adds to the beauty and value of your property.
You are able to choose from many styles and designs so you are able to choose the one that complements your Tacoma area home the best and will give your home a custom look. We will help you choose the right style that might include:
K-Line gutter
Curved Fascia gutter
Fascia
6" K-Line
Each of these copper rain gutters is stylish and will channel the rainwater away from your home and protect it as gutters should.
Tacoma Copper Gutters Cost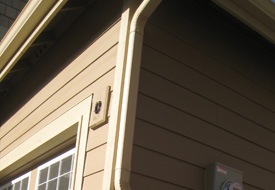 When you compare copper gutters cost to other materials for rain gutters you need to make sure you are comparing all aspects including the quality, durability, maintenance, and looks. Copper rain gutters will give you the best value for your money in the long run. Copper gutters cost will fluctuate depending on:
The area to be covered
Type of downspouts chosen
Style of copper gutter
We assure you of affordable copper gutters cost. In addition, we assure you of professional, hassle-free services.
When you want copper rain gutters in the Tacoma area, rely on JS Gutters. Give us a call at (253) 220-6970 today!