Mill Creek Copper Gutters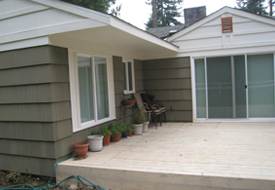 Whether you are moving in to a new home or are still in your present home, you must ensure that it has the best rain gutters. Having copper rain gutters in your home will prove to be very advantageous, as they protect your home and property from water damage.
JS Gutters is a reputed company that offers high quality installation services for copper gutters in Mill Creek, WA. As a reliable and recommended company, we are the right company to call for reasonable copper gutters cost as we have the following:
Experience
Expertise
Equipment
Efficiency
You can learn about our copper gutters cost per foot in Mill Creek from our representatives so you can make an informed choice regarding their installation. You can trust our technicians for the thorough and proper installation of gutters, as they are well-equipped with the latest equipment and knowledge of advanced techniques.
Mill Creek Copper Rain Gutters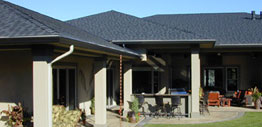 If you think copper rain gutters are just like other gutters, you are highly mistaken. Copper rain gutters are definitely better than ordinary and aluminum rain gutters, hence the higher cost.
We have been installing copper rain gutters for Mill Creek residents for a long time. You will find a number of differences between copper rain gutters and other gutters, including their:
Low maintenance needs
Rust and rot-proof
Aesthetic appeal
High durability
You might have to get the other gutters replaced several times during your lifetime, but copper rain gutters are long-lasting and may never require replacement, since they do not rot or rust. That's why money once invested in these gutters will give you great returns over the life of your home.
Mill Creek Copper Gutters Cost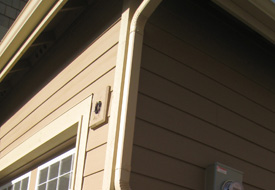 The exteriors of your home will have an enhanced look and appeal once you install copper rain gutters. However, if the copper gutters cost is a point of concern, you can do your research and compare between different companies to find the most affordable one. We can offer you the most affordable copper gutters cost in Mill Creek as we are:
Experienced
Professionals
Committed
You can compare our copper gutters cost per foot with other companies in Mill Creek to ensure that you are getting the best deal.
If you require high quality rain gutters for your home in Mill Creek, call JS Gutters at (253) 220-6970.