Mill Creek Rain Barrel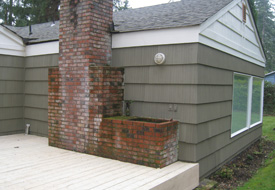 If year-round water supply and Going greens sound intriguing to you, then maybe you should consider installing a rain barrel. In Mill Creek, WA, J-S Contracting is considered the rain barrel expert. We have been in the rainwater harvesting business since 1978, and we have extensive experience in helping the community re-use water with rainwater collection.
Installation of a rain barrel in Mill Creek is not only a great way to increase your water supply; it is also great for a number of other reasons as well.
Rain barrels help save water and the environment
Conserving water helps reduce water bills
There is less dependence on municipal water supply
If saving money and water appeal to you, it is time to look into a rain barrel for your Mill Creek property. Call J-S Contracting today and get ready to save.
Mill Creek Rain Barrels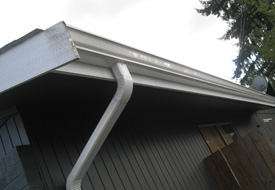 The installation of rain barrels in Mill Creek, WA ensures that residents can save water during the rainy season and use it during summer water restrictions. With proper rainwater harvesting and rainwater collection in Mill Creek, an average home can save up to 1,300 gallons of water a year! When you save that much water, there are so many benefits.
Choosing J-S Contracting for delivery and installation of rain barrels in Mill Creek will be the best decision you make, aside from your decision to conserve water. This is because:
Our technicians are experts on rainwater harvesting
The installation process is fast and simple
Rain barrel installation and services are very affordable
J-S Contracting has been in business since 1978, and we are the company that Mill Creek residents trust to maximize their rainwater conservation efforts.
Mill Creek Rainwater Harvesting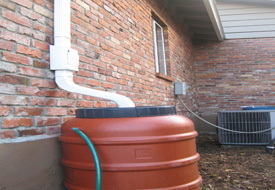 Today, there are many ecological concerns that we all face. If you find yourself wanting to do your bit for the environment but donÕt have the time or money to make a huge impact, maybe it's time to consider a rain barrel. With J-S Contracting in Mill Creek, our rain barrel installation services make it incredibly easy for you to start rainwater harvesting. Let us show you how easy it is to do your part.
There are a number of reasons why the locals in Mill Creek trust us to help them with their rainwater collection efforts.
Our rain barrels can collect a huge amount of water
A rain barrel can be used to water lawns, gardens, and plants easily
The rain barrels are long-lasting, and require little maintenance
If you need help with rainwater harvesting in Mill Creek, we are the experts you need. With J-S Contracting, you can re-use rainwater in any number of ways, and you will have water all through the hot summer.
We at J-S Contracting look forward to hearing from you. Call us at (360) 707-4447, and get started with rainwater harvesting on your Mill Creek property today.