Mountlake Terrace Downspouts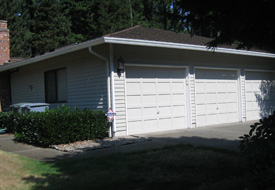 Rainwater must be properly channeled away from a home so that it does not produce ugly marks or give rise to mold and mildew. Whether you require new downspouts or want the repairs of existing downspouts, we can help.
We at JS Gutters offer high quality services for the repairs and installation of downspouts for Mountlake Terrace, WA residents. As an established and experienced company, we deal in various types of decorative downspouts that carry a number of features, like:
Matching your existing gutters and exteriors
Reasonable prices
Durability
High quality materials
We specialize in installing downspouts, whatever the type and size. Dealing with various downspouts sizes, we will recommend the best one that suits your needs. You can trust our skilled and trained technicians for the thorough and efficient downspout installation in Mountlake Terrace.
Mountlake Terrace Downspout Drainage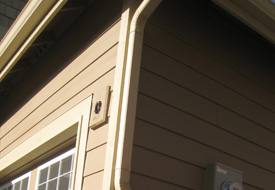 If the downspouts have rusted, they will not be able to channel away the rainwater properly, resulting in a host of problems. You will need to spruce up the downspout drainage system of your home to avoid water drainage problems.
We have been offering downspout drainage installation for Mountlake Terrace residents for a long time. You can call us to install an downspout drainage underground system to avoid the following problems:
Ugly water marks
Growth of mold and mildew
Decreased home value
Water collection
With us as the company you've chosen for installing and repairing your downspout drainage system, you can rest assured that you are being served by one of the leading companies in the industry. As a responsible company, we offer hassle-free and affordable services for installing downspout drainage system.
Mountlake Terrace Downspout Installation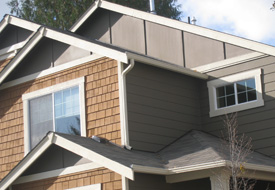 There might be several companies offering downspout installation services in Mountlake Terrace. However, to ensure that you are getting the best range of downspouts and hassle-free services, you can take reviews from those that have downspouts installed in their home.
You can choose us for downspout installation in Mountlake Terrace as we are:
Committed
Professional
Reasonably priced
If you want to know the downspout installation cost, you can talk to our consultants. They will provide you all details regarding our downspout installation services and other services related to downspouts.
If you have any requirements for installing or repairing downspouts and you want an experienced company that caters to Mountlake Terrace, call JS Gutters at (253) 220-6970.