Mountlake Terrace Rain Barrel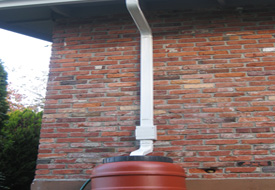 Thanks to the rain, our beautiful Mountlake Terrace, WA community is always green. At J-S Contracting, we make it our job to install rain barrels for the community to help us keep the area green year-round. If you are looking to do your bit for the environment, call us and we will be glad to help you get started with rainwater harvesting and rainwater collection. Our rain barrels in Mountlake Terrace are very popular with many residents because they are low-maintenance and very high quality.
Installing a rain barrel in Mountlake Terrace for your home will give you many benefits, such as:
Saving you money on your water bills
Reusing saved water on your lawn, garden, or vehicles
Access to water even during water restrictions
Start your rainwater collection today, and do your part to save the environment. Call J-S Contracting in Mountlake Terrace and experience great customer service.
Mountlake Terrace Rain Barrels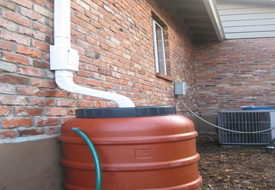 Our highly trained technicians and exceptional installation are what makes our rain barrels in Mountlake Terrace so special. J-S Contracting technicians are experts and they do a great job every time. They even give you advice to optimize your new rain barrel. All of this means that you will enjoy worry-free rainwater collection in Mountlake Terrace in no time.
A few great features of our rain barrels in Mountlake Terrace are:
They make rainwater harvesting easy
A hose can be attached in order to water plants, the garden, or the lawn
Your rain barrel will come with a screen grate to keep out insects and debris
Choose J-S Contracting, and see why so many Mountlake Terrace residents recommend us.
Mountlake Terrace Rainwater Harvesting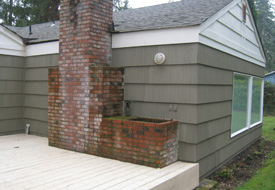 At our company, we believe that rainwater harvesting for Mountlake Terrace homes will help the community conserve thousands of gallons of water. Rainwater collection in Mountlake Terrace is made easy by installing our rain barrels on your property. The rain barrel will collect the rain as it falls and store it for future use, so whether you want to water your plants or wash your car, your rain barrel can allow you to do so.
J-S Contracting is a local favorite, and we are recommended to many new clients looking for rainwater collection and rainwater harvesting in Mountlake Terrace. There are a number of reasons for this.
We provide fast delivery and installation of rain barrels
Our rain barrel technicians do an excellent installation job
Our products are very high quality
Maximize your rainwater collection and rainwater harvesting in Mountlake Terrace by choosing us. Call J-S Contracting at (360) 707-4447, and let us install a rain barrel on your Mountlake Terrace property.