Snohomish Rain Barrel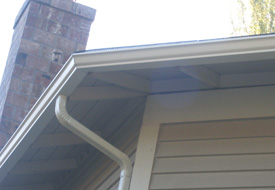 Ever noticed the amount of rainwater that is wasted every year, just going down the drain? Now you can conserve rainwater and use it at times where the water supply is cut short with our revolutionary rainwater collection methods!
JS Gutters now provides top quality solutions for rainwater harvesting with methods like rain barrel installations in Snohomish, WA.
We offer top quality rain barrel services for Snohomish homes that ensure proper rainwater collection for long durations.
These rain barrels for your Snohomish home will enable you to use rainwater harvesting techniques for effective rainwater collection. Other benefits are:
Cheap installation charges and maintenance
Tough rain barrels that are wide enough for collecting rainwater
Barrels are made from premium waterproof material that can endure any weather
Snohomish Rain Barrels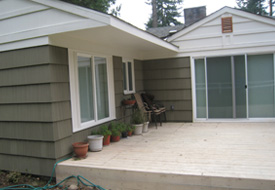 The premium quality rain barrels in Snohomish are available at very affordable prices. The durable and tough rain barrels in Snohomish are quite easy to use and very useful in rainwater collection. Also, the cost of repairing the rain barrels and maintaining them is considerably low.
With these amazing rain barrels, the people of Snohomish can now:
Effectively store rainwater for dry and arid days
Install barrels made from solid waterproof material
Enjoy rain barrels that are perfect for any weather and significantly contribute to rainwater harvesting Still need more convincing? Rain barrel options save a lot on water costs and are easy to maintain.
Snohomish residents can store large quantities of rain water for long durations, and they are user friendly and hassle-free. What more could a Snohomish homeowner ask for?
Snohomish Rainwater Harvesting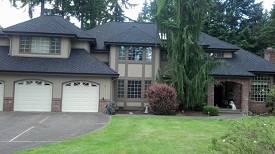 Rainwater harvesting in Snohomish is a pretty useful method to store water. This is why we offer intelligent rainwater collection for Snohomish residents, using techniques such as rain barrel installations that can store water for a long time.
This stored rainwater can be used for dry seasons when the municipal water available is pretty costly.
Go for our rainwater harvesting and rainwater collection methods on your Snohomish property. Recommended by our previous customers, we offer:
Smart water conservation and rainwater harvesting techniques
Reasonably priced rain barrel options that are quite easy on your pocket as well
Reliable, sturdy barrels that require little to no maintenance
Our excellent rainwater collection techniques are all the rage in the Snohomish market.
Feel free to pay a visit to JS Gutters or call us at (360) 707-4447.