Snohomish Rain Chain Installation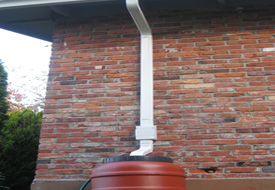 Property owners in Snohomish, WA are increasingly opting for rain chain installation instead of getting traditional gutter downspouts installed.
The concept of a rain chain was developed by the Japanese, who used rain chains or gutter chains for conserving water. Through rain chain installation, fresh rainwater could be directed to and collected in cisterns to be utilized later for gardening purposes. This convenient way of practicing water conservation has made rain chain Snohomish installation popular.
Since 1978, JS Gutters. has been installing high-quality gutter chains to meet rain chain Snohomish needs. You can call us to install:
Rain chain that matches your existing gutters
Rain chain that is extremely functional
Rain chain that is designed to last long
We are staffed by highly trained technicians who can be counted on for quick, flawless and stress-free rain chain Snohomish installation.
Snohomish Rain Chains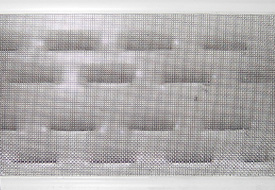 Rain chains or gutter chains are a perfect example of combining practicality with aesthetics. Even as rain chains in Snohomish facilitate rainwater to gently stream down from the gutters into rain barrels or the ground, they also make an attractive addition to the gutters.
We can install copper gutter chains or rain chains in Snohomish that look infinitely more elegant than the conventional downspouts. Copper rain chains acquire a bright patina over time that only increases their appeal. Even the gutter chains or rain chains that we offer in other materials, like aluminum or brass make wonderful gutter accessories that are not just functional, but also:
Trendy
Sophisticated
Eye-catching
Why use plain, dull downspouts when you can have decorative rain chains in Snohomish doing the same work and more? Get a rain chain installed to spruce up your gutters and home exterior. Call us for rain chain installation now!
Snohomish Gutter Chains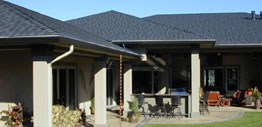 We strive to install high-performing rain chains that also fulfill our customers' unique aesthetic requirements. The rain chains available with us come in different designs, shapes and sizes. The options include:
Cup-style gutter chains with flared cups
Cup-style gutter chains with square cups
Simple link-style gutter chains
Link-style gutter chains with extra links
Let us install your chosen rain chains. Enjoy the mesmerizing sight and calming sound of flowing water when it rains; and have decorative gutter chains beautifying your property all year long.
Snohomish residents interested in getting gutter chains or rain chains installed can call JS Gutters. at (253) 220-6970.