Camano Island Copper Gutters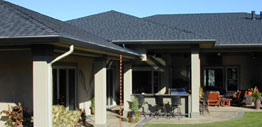 Copper is considered one of the best materials for gutters. When you hire JS Gutters to install copper rain gutters in Camano Island, WA, you are saving yourself the hassles and costs of future repairs to your building foundation, roofing, and siding.
Not only that, but with copper rain gutters you will not have to worry about long term maintenance, as these gutters are long-lasting and do not require much work when installed properly.
Despite high copper gutter costs, they are well worth the investment when you consider the various benefits they offer to you and your property. Benefits to these gutters include:
Long life
No more rust or rot
An elegant look
Camano Island Copper Rain Gutters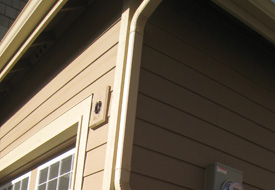 There are various reasons why you should consider installing copper rain gutters on your Camano Island home or commercial property, including the fact that they are highly durable and are available in a wide variety of colors and styles.
Other gutter materials need to be replaced long before copper ones do, so you will be saving quite a bit of money down the road.
When you choose copper rain gutters, you choose a much nicer look for your property. So, if you are looking to improve the look and function of your home, hiring a professional to install copper rain gutters in Camano Island is a great overall option.
We offer fast, reliable services to install and replace copper rain gutters. When you choose us for your gutter installation needs, you can rest assured that you are getting the highest quality at the most affordable prices. We are known for:
Fast response
Skilled, friendly team
Ensuring complete customer satisfaction
Camano Island Copper Gutters Cost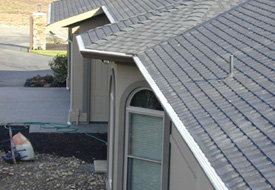 If you want your gutters to improve the curb appeal of your home, you may want to consider copper rain gutters. Many property owners use copper to enhance the aesthetic and market value of their home.
Copper gutters cost more than galvanized or aluminum gutters but last considerably longer, typically over a lifetime.
We recommend that you learn about our copper gutters cost in Camano Island before starting a project. Copper gutters cost depends on various factors, such as:
Project size
Gutter style
Material
Labor
Our friendly estimators will provide copper gutters cost estimates to Camano Island clients so they can have a general idea how much their gutter installation or replacement project will cost.
For copper gutters cost in Camano Island, call JS Gutters at (253) 220-6970.