Camano Island Rain Chain Installation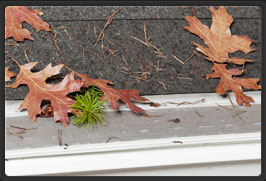 A rain chain is an attractive alternative to gutter downs pouts. Driving the water from the roofs towards the ground, rain chains appear to be a lovely water feature. Apart from guiding the water downwards, rain chains enhance the visual appeal of your Camano Island, WA property.
JS Gutters., a family owned business serving solutions for all gutter needs, including gutter chains and rain chains, has been successfully operating in Camano Island since 1978. We provide our Camano Island clients with suitable gutter chains and rain chains that best match their needs.
If you are planning to get rain chains for your Camano Island property, count on us for rain chain installation. Our Camano Island area rain chain installation experts offer dedicated service. Moreover, choosing us for rain chain installation in Camano Island, you can expect:
Precise rain chain installation
Affordable rain chain installation
Professional rain chain installation
Fast rain chain installation
Installation of multiple rain chains
Camano Island Rain Chains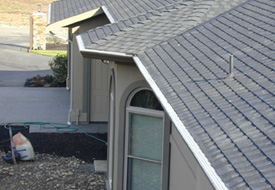 Rain chains, available in different styles and designs, add to the beauty of your Camano Island gutters. The majority of residents of Camano Island opt for them to guide the rain water, considering a rain chain to be a decorative addition to their Camano Island property.Other benefits of rain chains include:
Rain chains are easy to install
Rain chains are easy to maintain
Rain chains are available in different materials
Rain chains are available in varied lengths
A rain chain is cost-efficient
Whether it is a rain chain or gutter chains, we offer high quality options to ensure that apart from augmenting the look of your Camano Island property,our rain chain and gutter chains successfully drive rainwater downwards.
Camano Island Gutter Chains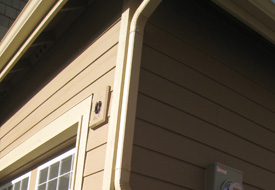 Gutter chains make an ideal option when it comes to transferring the rainwater towards the ground in addition to maintaining the exquisiteness of your realty, thus making gutter chains extremely popular.
Being trusted providers of gutter chains, we offer plenty of options associated with gutter chains in Camano Island, satisfying the preferences and needs of our clients. We deliver:
Premium quality gutter chains
The accurate installation of gutter chains
Custom made gutter chains
Cup style and link style gutter chains
Top-notch service
For any type of gutter products, residents of Camano Island can call JS Gutters. at (253) 220-6970.