Everett Copper Gutters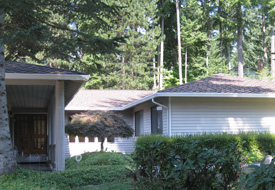 Are you considering copper rain gutters for your Everett, WA home? Get in touch with JS Gutters. A prominent name in the regional gutter industry, our company offers and installs gutter systems made of different materials, including copper.
We have been installing copper gutters and downspouts in Everett homes since 1978. A home is one of the most valued and cherished assets you have.
It is natural for you to want only the very best products and services at the right price when it is time to get gutters installed in your home.
Whether you engage our services to install copper rain gutters in Everett for new construction or for a gutter replacement project, we make sure that you get exactly what you want by:
Offering well-crafted gutters made of top-grade material
Installing gutters with perfection
Making you pay minimal copper gutters cost
Everett Copper Rain Gutters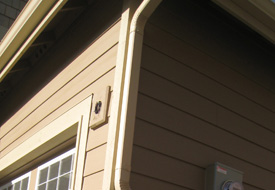 Copper rain gutters are, undoubtedly, the most prestigious and elegant choice for a gutter system. It is also true that these are probably the most expensive gutters on the market. Actually, the relatively higher copper gutters cost is because:
Copper is a much more expensive alloy
Installation of copper gutter systems requires more time, care, and labor
Expensive hangers, fasteners, etc. must be used (copper, brass, or steel)
It is important for homeowners to focus not on the copper gutters cost, but on the key differences between regular gutter types, like aluminum rain gutters vs. copper rain gutters.
Everett homeowners who opt for copper gutter systems give their home gutters that are extremely beautiful, corrosion-resistant, unbelievably long-lasting, low-maintenance, and eco-friendly.
Everett Copper Gutters Cost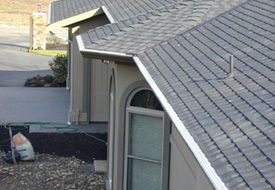 After weighing the numerous benefits of copper guttering systems against the copper gutters cost, Everett residents will agree that a copper gutter system is a wonderful, worthwhile investment for a home, one that gives great returns for decades to come.
Our BBB-accredited, family-owned company further ensures their utmost satisfaction in their copper gutter installation project by combining premium quality rain gutters with an exceptional service experience. All our customers can count on us for a full return on the value of their money, and we offer the finest in:
Workmanship
Pricing
Customer service
Timeliness and professionalism
Call JS Gutters at (253) 220-6970 to discuss your copper rain gutters installation needs. You can also get a free estimate on copper gutters cost per foot in the Everett area.