Everett Rain Chain Installation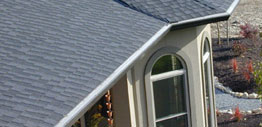 A rain chain performs the same task as a downspout, which is, transporting water from the roof to the ground, but in a pleasing manner. Rain chains, besides guiding water, add visual appeal to your Everett, WA home.
JS Contracting, Inc. is known to offer numerous gutter chains in Everett. Catering to gutter needs since 1978, we can be relied upon to get quality rain chains in Everett. Each rain chain that we provide is going to add long lasting beauty to your Everett home while performing the job of a downspout.
If you realize the need for a rain chain in Everett, come to us. Apart from serving as providers of gutter chains, we are rain chain installation specialists. We provide:
Careful rain chain installation
Professional rain chain installation
Damage-free rain chain installation
Precise rain chain installation
Cost-effective rain chain installation
Everett Rain Chains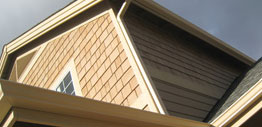 Unlike downspouts, rain chains add beauty to your home in addition to transporting water from the roof to the ground. Strung in a vertical line, the cups of rain chains or gutter chains generate a pleasing sound when water drops down through them. The benefits of having rain chains on your Everett property include:
Rain chains serve as a decorative addition to Everett gutters
Rain chains are easy to install and maintain
Rain chains are cost-effective
Rain chains are available in varied shapes and sizes
With rain chains, you do not face ice blockages inside downspouts in cold weather
To enjoy the true benefits of having a rain chain, come to us in the Everett area. We provide specifically designed rain chains or gutter chains to enhance the curb appeal of your Everett property.
Everett Gutter Chains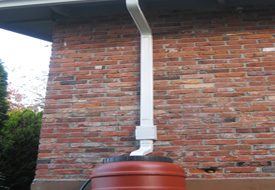 When you need a rain chain for your property, you can come across plenty of gutter chains in Everett. As gutter chains come in different shapes and styles, choosing suitable rain chains for your home is easy and convenient.
Offering quality gutter products for so many years, we are the providers you can depend on for gutter chains in Everett. We offer:
Easy to maintain gutter chains
A multitude of choices in gutter chains
Durable gutter chains
Affordable gutter chains
Attractive gutter chains
To get right the rain chain for your Everett property, call JS Contracting, Inc. at (253) 220-6970.